Alzheimer's and Dementia Care
It's no surprise that when someone with Alzheimer's and/or dementia is uprooted from the familiar surroundings of their home, and placed in a facility, their condition often rapidly deteriorates. With the right caregiver, they could live at home for the rest of their life.
Flexible, Affordable Care at Home for Dementia.
Caregivers are available for short visits up to 24 hours a day. Our agency has no required number of visits per week or month. You determine what schedule is best for you and your family. Many of the caregivers we refer have extensive experience and knowledge about caring for seniors with dementia.
Living with Dementia and Alzheimer's
Don't go it alone. If your loved one is living with the effects of Alzheimer's, or other forms of dementia, it can take a tremendous toll on your own physical and emotional well-being. We understand the unique challenges that Alzheimer's, and other forms of dementia present to family caregivers, and their loved ones. The professional caregivers we send to our clients' homes are patient, respectful, and compassionate. In home caregivers or senior home caregivers from A Better Living Home Care provide care and assistance through all stages of Alzheimer's and dementia.
When is Alzheimer's In-Home Care Needed?
Many families aren't sure when a loved with one with dementia or cognitive impairment needs home caregiver assistance, especially when they are in good physical condition. There are many dangers looming for those living with Alzheimer's and/or dementia. 
In an emergency, such as a fire, would they know to call the fire department and exit the home to a safe location? 

Have they gotten lost? 

Do they forget to take, or have already taken, their medications? 

Neglect their hygiene, or don't eat? 

Is dehydration a concern? 

Are they subject to financial scams or financial abuse? 
If the answer is "Yes" to any of these questions, they need help. 
Basically, if an individual has dementia, memory impairment, or is disoriented to the degree that they pose a risk to themselves or others, they need in home care and supervision to ensure their safety.
When a spouse, family member, or friend is unable to be onsite, or the care needs are significant, consider obtaining the services of a qualified professional caregiver experienced in dementia care.
Providing exceptional Alzheimer's and Dementia home care services in Sacramento, Carmichael, Davis, Roseville, Elk Grove, Fair Oaks, Lincoln, Granite Bay, Rancho Cordova, Folsom and surrounding communities.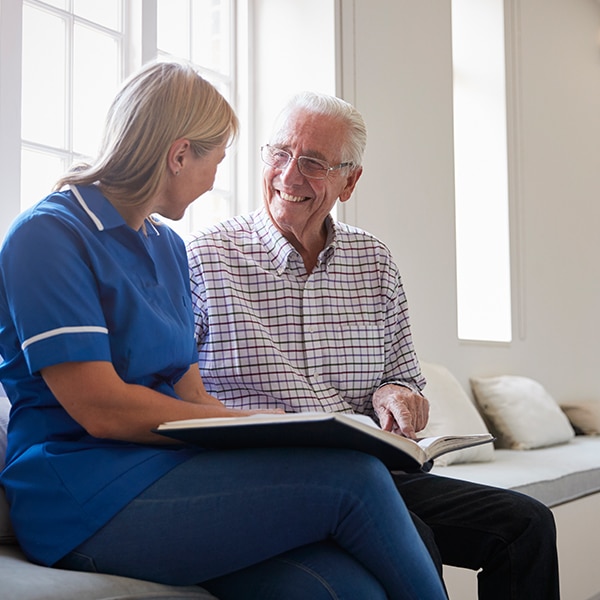 Dementia Respite Care, Hourly Care, or 24-Hour Care
A Better Living Home Care provides experienced, highly compatible Alzheimer's and dementia caregivers and senior helpers ready to help. They are available for short visits up 24-hours, and for long-term or short term engagements. 
Many caregivers are highly experienced with every stage of Alzheimer's and qualified to provide care for mild to severe dementias. Their positive attitudes create a comforting atmosphere that dementia and Alzheimer's clients find reassuring.
Prompting and assisting with daily routines, medications, personal care, social and cognitive activities, keeps clients active, mentally engaged, independent, and secure in their homes. Our specialized skill at providing highly compatible caregivers experienced with Alzheimer's and dementia care means you can trust
A Better Living Home Care Agency makes it easy to get started with Alzheimer's and Dementia senior care.
Alzheimer's and Dementia Home Care Services in Sacramento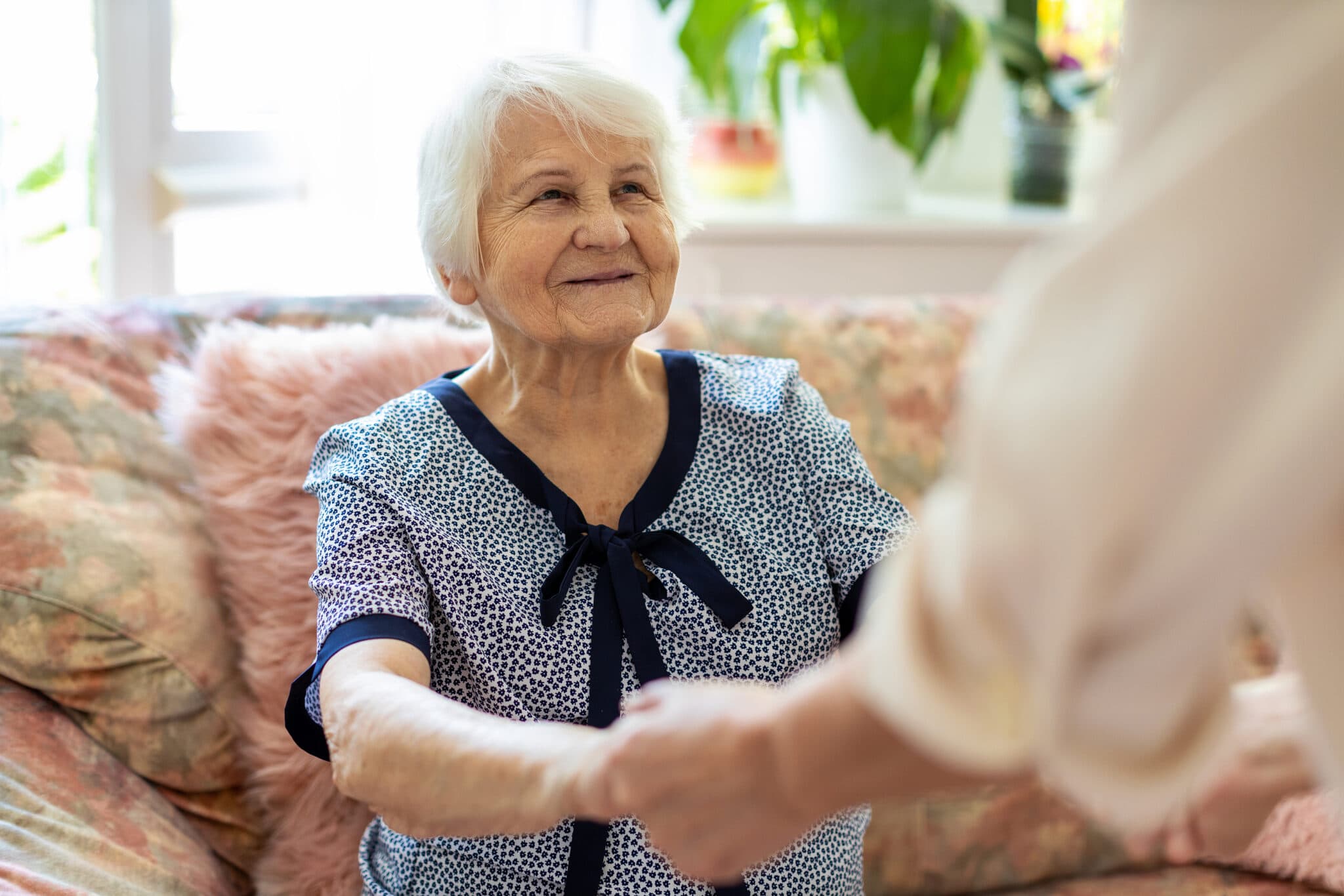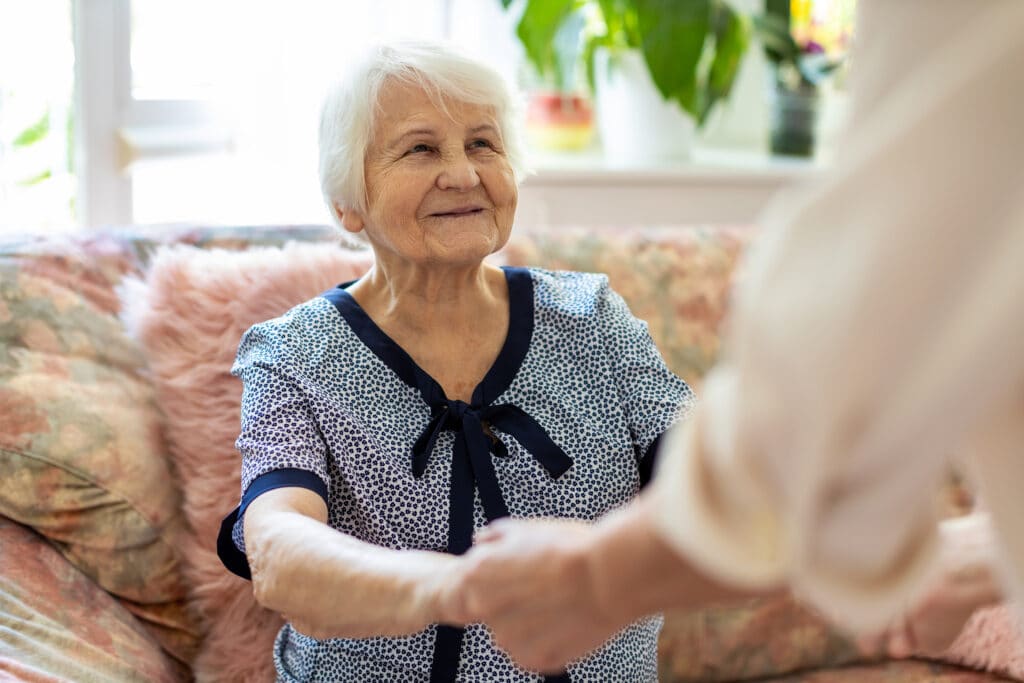 Cost of Long Term Care for Dementia
We are asked all the time if in-home care is an affordable alternative to assisted living facilities (ALFs) and nursing homes.  Most people living with forms of dementia, such as Alzheimer's, can live at home through all the stages of their illness. Genworth's 2020 Cost of Care Survey (below) shows that a full time caregiver is less expensive than ALFs and nursing homes. Keep in mind the figures shown are median costs, and ALFs and nursing homes fees are higher for residents in memory care units. When your loved one lives alone and care is required 24 hours a day, home care is comparable to nursing home care. If your loved one is a danger to members of the household and/or home caregiver, a memory care unit in a nursing home may be your only choice.
The Cost of Long Term Care in Sacramento California
Type of Long Term Care
Monthly Median Costs: Sacramento Area, CA
Source: Genworth Cost of Care Survey, 2020
In-Home Care (20 hrs/wk)
$2,665 per month
In-Home Care (40 hrs/wk)
$5,330 per month
Assisted Living Facility
$5,395 per month
Nursing Home (Semi-Private Room)
$9,946 per month
Nursing Home (Private Room)
$13,688 per month
We love helping families find the right senior care solution. And those families love us. But don't take our word for it read our testimonials!
Experienced Dementia Caregivers
Caring for someone with dementia requires a special set of skills and capabilities. It takes patience, kindness, understanding, and more patience.  Having a caregiver knowledgeable with dementia communication techniques, and skilled at handling troubling behaviors, such as refusing to bathe, sundowning, paranoia, mood changes is critical to building a successful care relationship. When you call us, we will thoroughly discuss your needs and requirements, and offer a free personal consultation so we can provide the right caregiver(s) for you. The types of caregivers we offer include:
Certified Nurse Assistants (CNA)
Certified Home Health Aides (HHA)
Home Care Aides
Personal Care Attendants
Companion Homemakers
Senior Helpers
Do Alzheimer's and Dementia Patients Do Better at Home?
The biggest benefit from hiring in-home dementia and Alzheimer's caregivers to care for an elderly loved one, is that it allows them to age in place where they are comfortable and anxiety levels are decreased. In fact, studies show they even have lower mortality rates than those relocated from their homes.
One study published in the Journal of Gerontology found a "two-fold increase in mortality risk, net of health risk" when dementia patients relocated from their homes to nursing homes. Additionally, even those admitted for reasons other than poor health experienced elevated mortality rates. (Journal of Gerontology, May 2020).
In-Home Dementia Care allows seniors to stay in their own home for as long as possible, before moving on into a nursing home. Familiar environments offer a great deal of security and peace of mind for individuals with dementia.
Alzheimer's Disease is commonly known as a memory disorder, but it affects your loved one in more ways than just their memories. Along with moments of forgetfulness and confusion, they might experience changes to their personality and emotional well-being. In later stages Alzheimer's patients may also need assistance from caregivers for dressing or bathing themselves among other day-to-day activities like eating.
In-home care is the first choice for seniors with all types of dementia diagnoses. For those who want to stay in their homes, it is an excellent option, giving seniors and families comfort and the peace of mind they need. Home care also offers assistance for family caregivers by helping them get rest and self-care, to stay healthy and recharge.
Experienced home care aides for dementia patients can be the ideal starting point for families who need extra help with their loved ones but want to prevent or delay placement in a long-term care facility.
A Better Living Home Care Agency makes it easy to get started with Alzheimer's and Dementia senior care throughout the Sacramento area.