Live happier, healthier, and safer at home with a qualified in-home caregiver.
Our Community of Home Caregivers, Senior Helpers, & Home Health Care Aides
A Better Living Home Care has already screened thousands of professional personal caregivers: CNAs, home care aides, companion homemakers and personal attendants. We select only qualified and experienced professionals to join our registered community of professional caregivers. They are ready, willing and able to help you with all levels of home care services.
Professional Home Caregivers
We are dedicated to expertly matching our client's care and lifestyle requirements with the right home caregiver. Whether a grandmother living alone needs companionship, housekeeping, and driving; or a quadriplegic is dependent on assistance with virtually all aspects of daily living, the caregivers we refer are ready and able to help clients live happier, healthier and safer in their homes.
To ensure we can provide highly compatible home caregivers, for discerning clients and their families, we maintain an extensive community screened and vetted, qualified professional in home caregivers with the range of skills and capabilities sure to meet each client's care and lifestyle requirements.
Certified Nursing Assistant (CNA) – CNA's have t

he skills and capability to provide high acuity home care. Trained to work in hospitals and skilled nursing homes and certified by the state, they can provide all levels of hands-on personal care and assistance. They are ready to handle the most challenging situations in the home, such as; bed-bound, total care needs, and hospice situations. 
Certified Home Health Aides (CHHA) – Trained to provide care in-home care and certified by the state of California. CHHA's provide hands on personal care to patients of home health care agencies. Like CNA's they have the skills to provide high level home care services.
Home Care Aides

– Many have worked and CNA's and prefer the home setting where they are responsible for one client at a time and can develop close caring relationships. Others have gained their skills through prior training and experience. Ideal when a balanced approach of caring companionship, personal care, household help and driving/transportation is needed.
Companion Homemakers

– Offer comforting companionship, light personal care assistance, ambulation assistance, meal preparation, light housekeeping, safety monitoring, run errands, shopping, driving/arranging transportation. A good choice when the priority is on companionship and household help.
Personal Attendants

– Are providers of what most think of as "sitter services", including supervision, companionship, feeding and dressing of a person who needs supervision.
Senior Helpers – Offer companionship, run errands, accompany to appointments and social activities, drive/arrange transportation, help with pets, paying bills, reading to the sight impaired. The focus is less on hands-on personal care such as bathing and hygiene, etc.
We Only Provide Professional Caregivers We Would Use With Our Own Families.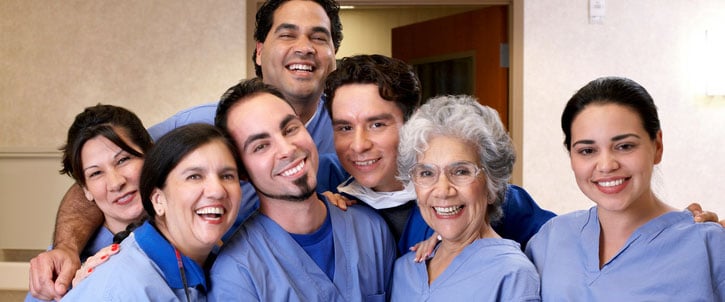 We understand it may be difficult to invite a stranger into your home or the home of a loved one to provide personal care and assistance at home. We take great care in selecting the caregivers we choose to work with our clients.
Your Security and Peace of Mind Is Our Priority
Your security and peace of mind is a responsibility we take very seriously. That is why we have a strong screening process for registered caregivers. Each has been thoroughly screened with your safety, well-being, and security in mind. 
We hand pick the professional caregivers we invite to join our select community of registered professional home caregivers. Each caregiver is required to:
Pass our pre-screening criteria for consideration

Pass personal interview(s) with our expert care referral coordinators. We've interviewed thousands of caregivers over the past 20+ years. 

Possess Certification as a certified nurse assistant (CNA) / certified home health aide (CHHA) and/or at least 2 years or experience providing home care services.

Provide applicable professional and/or personal references

Provide credentials, such as: CNA/HHA certification status, TB status, Basic Life Support (BLS/CPR), and First Aid certification, as applicable.

Pass a background clearance including a criminal records search performed in accordance with state law 

Satisfy Department of Homeland Security UCIS Form I-9 Employment Eligibility Verification criteria
We love helping families find the right senior care solution. And those families love us. But don't take our word for it read our testimonials!
A Better Living Home Care Agency makes it easy to get started with senior home care services in the Sacramento area.