Caregiver in Granite Bay CA
As a family caregiver, keeping your loved one safe is a full-time job. Some of the hazards that could be lying in wait for your loved one may be ones you don't even think of as hazards at first.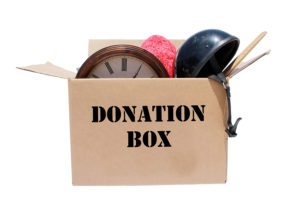 Too Much Clutter
If there's too much clutter in your loved one's home, she'll likely have a difficult time finding items when she needs them, such as a flashlight when the power goes out. Clutter can also bleed over onto floors, creating a tripping hazard. Some elderly loved ones find it difficult to get rid of things that they no longer need. If that's the case for your loved one, you might need help from a therapist or a professional organizer to get the clutter under control.
Heating Pads or Electric Blankets and Throws
As your loved one ages, she can become less sensitive to heat and therefore less able to realize when she's getting too warm under a heating pad or an electric throw or blanket. If your loved one must use any of these types of items, make sure that she only uses them when you or someone else can be right there with her to check on the situation every few minutes.
Dangerous Household Appliances
Some household appliances are more dangerous than others, so it pays to make sure that your loved one either no longer has access to them or they're disabled. One of the worst can be the garbage disposal. The opening for the disposal can be large enough for someone to fit a hand through the drain and that can be devastating should your loved one or someone else accidentally flip the wrong switch. Consider removing or disabling any appliances which could cause significant harm to your love done.
Outdated Foods
Foods that are out of date can be growing different bacteria, fungi, or other potentially harmful biological elements that are better left undigested by your loved one. Check your loved one's fridge and pantry regularly for foods that need to be tossed and be ruthless about it.
Your elderly loved one's safety is an ongoing task. Make it a habit to do periodic safety sweeps of your loved one's home so you can correct issues as you find them.
If you or an aging loved one needs

caregiver services in Granite Bay, CA

, remember Senior Home Care Services. Call us at (916) 514-7006 for more information.