Elderly Care in Elk Grove CA
All elderly individuals have good days and bad days, but it's not uncommon for seniors to lash out in anger at elder care professionals or family members. Dealing with an angry senior requires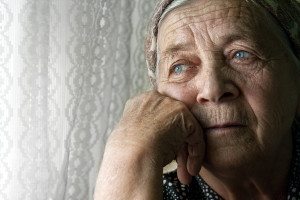 plenty of understanding and patience, so it's important for family members and home care professionals to be well educated on anger in the elderly. Understanding the common causes of anger and helpful tips for dealing with anger in the elderly can help individuals cope with a difficult senior.
Common Causes of Anger in Seniors
There are many reasons that seniors often become irritable or angry as they age, and just a few of those reasons include:
Health Problems – Seniors that deal with health problems often feel cranky and irritable, and it's not uncommon for seniors with health issues to display anger towards those around them.
Depression – Depression continues to be more common among the elderly, and in many cases, anger may be a symptom of depression.
Medications – Certain medications may result in negative side effects, including anger and irritability.
The Natural Aging Process – The natural aging process often leaves seniors feeling angry at the inevitable changes that come with aging, resulting in displays of anger.
Alzheimer's Disease or Dementia – Mood swings, anger, and depression are also symptoms of Alzheimer's disease and dementia.
Physical Changes – Certain physical changes may cause anger. For example, decreased testosterone levels in men often results in increased irritability and anger, while menopause may cause hormonal changes that cause anger in women.
Tips for Dealing with Anger and Other Difficult Behaviors
Dealing with a senior that is regularly irritable or angry can be difficult. However, there are some tips you can use to cope with anger and other difficult behaviors, including:
Consult with Medical Professionals – Since many health problems, including Alzheimer's, have the potential to result in anger issues, consult with a medical professional if a senior is displaying anger regularly. Talk to a senior care professional or the senior's physician. Treating the causes of the behavior may reduce the problem with anger.
Don't Take Anger Personally – Family members often take anger personally, but it's essential for family members and elder care professionals to step back and realize that the anger isn't personal.
Take Breaks When Necessary – Even when family members or in-home care professionals understand the root cause of the anger, breaks may be necessary. Individuals that feel they are at the end of their rope with the behavior may need to take a short break for a few minutes. Just a short break has the potential to diffuse a difficult situation.
Avoid Arguing – When seniors are angry, don't waste time arguing with them. It only makes the situation worse, so avoid arguments.
Turn to Professionals – Many family members can't handle dealing with angry, irritable family members on their own all the time. When it becomes difficult, consider turning to professionals that offer in-home elder care.
If you or an aging loved one needs elderly care services near Elk Grove, CA, remember Senior Home Care Services. Call us at (916) 514-7006 for more information.
Source
http://www.alternativesforseniors.com/blog/anger-and-seniors
http://www.boomers-with-elderly-parents.com/anger-and-resentment.html
http://www.helpingyoucare.com/wp-content/uploads/2010/07/Four-Steps-to-Deal-with-Difficult-Elderly-Behavior-by-Editor-HelpingYouCare-V2.pdf
http://caregiverrelief.com/dealing-with-difficult-aging-parents/
http://www.apa.org/pi/aging/resources/guides/depression.aspx
http://www2.bodylogicmd.com/for-men/irritable-men-syndrome