Home Care in Folsom CA
Oatmeal – many know it as a simple to make breakfast staple.  While this is certainly true, there is much more to oatmeal than an easy breakfast!  During the month of January, people everywhere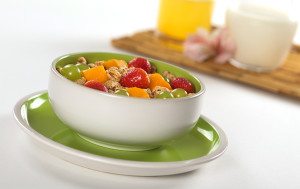 are encouraged to enjoy this healthful whole grain and make it a part of their healthy diet throughout the year.  Because of oatmeal's unique health benefits, it is a great food for elderly adults to eat regularly.  Read on for some interesting information about this often overlooked breakfast food and for some new and different ways to prepare it.
Health Benefits of Oatmeal:
Oatmeal contains soluble fiber, making it a great, heart-healthy food.  The soluble fiber in oatmeal can help lower cholesterol, prevent heart disease, and lower blood pressure.  With these great health benefits, elderly adults would greatly benefit from eating at least one serving (1/2 cup) of oatmeal each day.  In addition, the fiber in oatmeal promotes good digestion and prevents constipation.  Oatmeal is also a great source of protein and B vitamins.
Ways to Prepare Oatmeal:
Oatmeal on its own can have a tendency to be a bit bland and boring, but with a few easy add-ins, oatmeal can be made into a new and interesting meal each day of the week.  The first thing to do, however, is to choose which type of oats to use.  Generally, there are 3 types of oats: steel cut, rolled (or old fashioned), or instant.  It is a good idea for elderly adults to pass on the instant oatmeal packets due to their high sugar content and because they are more highly processed.  The more processing the oats go through, the less good fiber they will contain.  Steel cut and rolled oats are both good options, though steel cut oats, being less processed, will contain the most health benefits.  Steel cut oats, however, take a bit longer to cook (about 30 minutes on the stovetop) than rolled oats.
Once the oats are prepared, toppings can be added to make a customized breakfast that is all your own.  For added flavor and nutrients, try these toppings:
•   Raisins will add sweetness and they are rich in iron.
•   Blueberries are a superfood that will give oatmeal a tart flavor as well as add antioxidants.
•   Banana slices will boost your breakfast's potassium content and make oatmeal taste like a sweet treat.
•   Unsalted, raw almonds will add even more protein and fiber to an already protein and fiber-rich meal.
•   Ground flaxseed mixed into the oats will provide you with omega-3 fatty acids.
If you or an aging loved one needs home care services near Folsom, CA, remember Senior Home Care Services. Call us at (916) 514-7006 for more information.
Source:  http://www.healthyeating.org/Healthy-Eating/All-Star-Foods/Grains/Article-Viewer/Article/208/health-benefits-of-oatmeal.aspx