Elder Care in Sacramento CA – Learn About the Nutritional Benefits of Wild Rice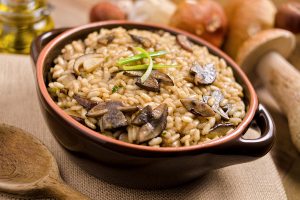 What does wild rice have to do with elder care? Nothing, except the fact that if you are providing any type of elderly home care and are seeking ways to improve health and well-being for the patient, then the topic of wild rice may come up.
Most of the rice sold in the United States is white rice. White rice is bleached. That is not its natural state. When rice is growing in paddies, it has a dirty look. Brown rice is more natural than white rice. Wild rice, on the other hand, is generally classified as any type of rice that isn't generally cultivated by standard practices.
Wild rice can also be flavored with a number of spices. Is wild rice healthier than general white rice? The basic answer is yes. It may also require a certain palate in order to appreciate this type of supplement to a meal.
How can you encourage the elderly patient to consider eating more wild rice?
The best way to encourage someone to eat healthier is to show them that by doing so, they can still get great flavor in their meals.
Wild rice goes great with a number of proteins. You could prepare a great grilled steak and serve it with a side of wild rice. You may also have an elderly patient who prefers fish, such as salmon or tuna and wild rice would be a wonderful complement to it. If the elderly patient has a preference for chicken or another type of bird, wild rice can once again go well with it.
Preparing wild rice is a bit different than preparing regular white race. Today, all you need to do is go to your local supermarket and pick up a box of 10 minute rice packages, heat up some water and drop the package of rice into the water for 10 minutes and it is done.
Most wild rice is best when sautéed in a frying pan. This requires some oil in the pan. Choose canola or peanut oil over any type of vegetable oil. Canola and peanut oil is healthier for you. Once cooked properly, the rice may have a harder texture than the white race the patient may be used to. This might take some getting used to, but when you begin to sample the variety of flavors of wild rice, the more they should request it in the future.
September is "Go Wild during California Wild Rice" Month and we thought talking about wild rice might actually help elder care for those who are looking to eat healthier.
If you or an aging loved one are considering elder care in Sacramento CA, contact the caring staff at A Better Living Home Care.  Serving Sacramento, Carmichael, Davis, Roseville, Elk Grove, Fair Oaks, Lincoln, Granite Bay, Rancho Cordova, Folsom and surrounding communities. Call (916) 514-7006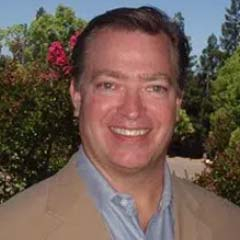 Latest posts by Jay Bloodsworth
(see all)