Elder Care in Granite Bay CA
August 13 is Middle Child Day and even if you are not a middle child, if you have siblings this can be an important day in your caregiver journey with your elderly loved one. Many people have the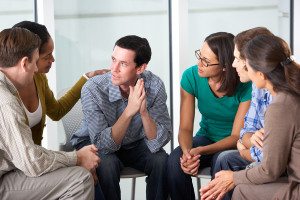 perception that if a family caregiver has siblings, their job is automatically easier. They have built-in helpers to take on some of the work, which means that they are never as stressed and overwhelmed as those caregivers who do not have siblings to help. The reality, however, is that just because you have siblings does not mean that it makes the care efforts any easier. In fact, conflicts with siblings can make the entire experience even more challenging.
This year, claim Middle Child Day as your own, making it into a day that you can evaluate your conflicts with your siblings and find ways to resolve them so that your parent can continue to receive the highest level of care possible as they age in place. Use these tips to help you handle these conflicts effectively:
Evaluate the conflict. You know that you are struggling with your siblings, but have you really taken the time to evaluate why? Make sure that you understand the root of what is going wrong between you and your siblings so that you can actually work toward a resolution rather than just continuing to feel hurt and angry.
Talk about your feelings. What you may see as a conflict your siblings might not see the same way. Take some time to really talk to your siblings about what you are feeling and experiencing. They might not even realize that you are going through these things. By sharing your feelings and letting them know how they impact you, your siblings might be more receptive to finding resolutions.
Let them try. If your siblings continue to be difficult, step back and let them try to be your parent's caregiver. Tell them everything that you do on a given day or week, and let them take over. They are likely to find that it is much more challenging than they thought it would be and lay off of you, and if they do not, you may get more help from them.
If you are suffering from conflicts with your siblings over the care efforts that you put forth for your aging parent, elder care may offer you a solution. Hiring an elderly home care services provider can take the pressure off of you and alleviate the feeling that your siblings are not doing enough, or can eliminate the struggles between you and your siblings over the concept that you are not doing what is right for your parent. The care provider becomes a completely neutral element of your parent's care that ensures their needs are met effectively, efficiently, and in the way that is right for their specific needs, challenges, and preferences. With you acting as the primary point of contact with the care provider, you stay involved in the care and ensure it is what your loved one needs, but you can also involve your siblings by splitting the costs, continuing to divide some responsibility, or even having them distance themselves completely if that works out better for you.
If you or an aging loved one needs

elder care in Granite Bay, CA

, remember Senior Home Care Services. Call us at (916) 514-7006 for more information.