Fair Oaks, CA – Family Caregivers: How to Balance Caregiving and a Marriage
Caregiving for a parent comes with a lot of pressures and juggling of multiple priorities. This is true even if your children are grown. And if you're married, you may find it difficult to preserve your marriage while trying to care for a loved one as best as you can. You may experience guilt at times because you can't give everyone your undivided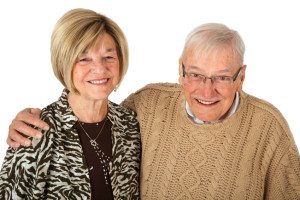 attention. Here are some tips for married people who are doubling as home care providers.
Don't Be So Critical of Yourself
Sometimes we are our own worst critic. We may think we can do it all and spend time with everyone, but the truth is, we can't. You need to lower your expectations and settle for good enough. Sometimes you may need to include your parent on outings with you and your spouse. At other times, you may need to reschedule nights out with your spouse in order to tend to your parent's needs. The trick is to have a balance. Family caregivers should not become too consumed with caring for their loved ones. When you spread yourself too thin, everyone loses.
Remember Which Person You Married
While parents are important, it's important not to neglect your spouse. You chose to spend the rest of your life with this person, so be sure to carve out some alone time with him or her. Your parent may think everything is urgent, but in reality, it's not. Don't feel as though you have to drop everything and put out every fire. Deal with the emergencies as they come, but in the meantime, don't forget to work on your marriage.
Don't Be Afraid to Ask for Help
Accept the fact that you can't do it all by yourself. If you're married and work full-time, you can't possibly be by your parent's side 24/7. If you have siblings or other close relatives, enlist their help. Even if they don't live nearby, they can come visit on a regular basis – like once a month – and give you a weekend alone to spend with your spouse. They can also offer support from far away. If you don't have any relatives who can lend you a hand, check with neighbors. If you're still low on assistance, get help from an in-home care provider. An in-home care provider can take your loved one to medical appointments and help with tasks around the house.
If you or an aging loved one needs caregiver services near Fair Oaks, CA, remember Senior Home Care Services. Call us at (916) 514-7006 for more information.