February is the month of love, but it's also National Bird Feeding Month. This can be a really fun month for you and your senior, especially if you're new to bird watching and to feeding birds. Learning about the different birds, what they eat, and how to help them can be really educational for both you and your elderly family member. 
Add Bird Feeders and Heated Water to Your Senior's Yard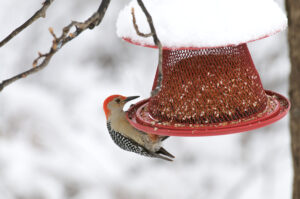 Winter can be harsh for birds, even if they're used to being out in the elements. One way to help is to add another feeder to the yard. If your senior doesn't already have any bird feeders, adding one or two is a great idea. Different seeds attract different species of birds. Also, adding a heated birdbath is really helpful. Birds still need to be able to drink and bathe, and that's hard to do when water is frozen. 
Learn Bird Species Together 
Some bird species, like bright red cardinals, are obvious. But others aren't. The Audubon Society has an app that you and your senior can use to help you identify birds in her back yard. You can also find plenty of bird watching books at your local library, which can help with identification, too. 
Document Your Senior's Experiences with Birding 
Keeping track of the birds that you and your senior see can be a lot of fun. You can start a journal with your elderly family member that mixes pictures of the birds with journal entries recording what happened. This can be fun to look at for years to come, too. Even if all you do is take pictures and short videos, that can be a way to document these bird watching experiences, too. 
Join the National Audubon Society's Bird Count 
Every year in February the National Audubon Society has a Bird Count event. This is a free even that's easy to participate in. To participate, you and your senior just need to count birds for around 15 minutes for the four days of the event. There's no minimum participation requirement. This event helps the Audubon Society get an idea where bird populations are relocating to around the United States. 
Maintaining these bird feeders might be a little more difficult for your senior, but with help they can be manageable. If your senior has mobility issues or runs out of energy quickly, it might help to have senior care providers assisting while she does all sorts of activities, including bird feeder maintenance. 
If you or an aging loved one needs Senior Care in Folsom, CA, remember Senior Home Care Services. Call us at (916) 514-7006 for more information.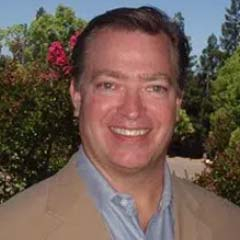 Latest posts by Jay Bloodsworth
(see all)