Home Care in Folsom CA
You've no doubt heard of the Heimlich Maneuver and what it's used for. But do you actually know how to do it; or when? June 1 is officially known as Heimlich Maneuver Day, but the Heimlich is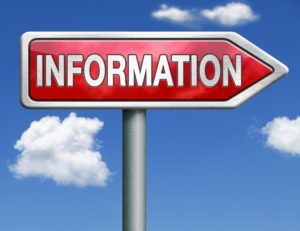 a procedure that everyone should know about and how to do, no matter the day of the year. It can help save a person's life.
Each year, some 3,000 adults die because they accidentally inhale food rather than swallow it. The food gets stuck in their trachea, making breathing impossible. Unless the food (or other foreign object) can become dislodged from the airway, death can rapidly follow. Without oxygen, brain damage can occur in as little as four to six minutes.
The Heimlich maneuver is an emergency procedure for removing a foreign object lodged in the airway that is preventing a person from breathing.
In 1974 Dr. Henry Heimlich first explained about an emergency technique for expelling foreign objects blocking the trachea. Also known as abdominal thrusts, the Heimlich maneuver is simple enough that it can be performed by anyone trained in the procedure. It is a standard part of all first aid training courses. But, both the American Red Cross and American Heart Association recommend that the Heimlich be used ONLY if you are sure the victim is choking.
Someone who is choking cannot talk, cough, or breathe, and may even turn gray or blue. Ask the person before you begin if they are choking and whether they can speak. DO NOT perform the Heimlich maneuver if the person is coughing forcefully and able to speak. A strong cough can often dislodge the object on its own. But if the Heimlich is necessary, follow these steps:
If the person is sitting or standing, position yourself behind the person and reach your arms around his or her waist. For a child, you may have to kneel, though it is not recommended to do the procedure on a child younger than 1-year old.
Place your fist, thumb side in, just above the person's belly button.
Grasp your fist tightly with your other hand.
Make quick, upward and inward thrusts with your fist. The procedure may need to be repeated several times before the object is dislodged from the victim's windpipe. If repeated attempts do not free the airway, call 911. If the person loses consciousness, begin CPR.
If the person is lying on his or her back, straddle the person facing the head. Push your grasped fist upward and inward in a movement similar to the one above.
If you are not comfortable performing abdominal thrusts, you can perform back blows instead on a person who is choking. For a person in a wheelchair, abdominal thrusts only should be used.
If someone is alone and choking, they can perform the Heimlich on themselves using the same steps listed above. Or, they can also lean over a table edge, chair, or railing and quickly thrust their upper abdomen against the edge.
If you or an aging loved one needs

home care in Folsom, CA

, remember Senior Home Care Services. Call us at (916) 514-7006 for more information.
Source: http://dailyconcepts.com/heimlich-maneuver-day