Being homebound has its challenges, and it can make it harder for a senior to age in place. However, your loved one can age in place even while being homebound. There are no grocery delivery services that will bring food right to the door, there are senior home care services that can ensure your loved one's personal needs are met, and there are ways for your seniors to thrive and stay busy with easy activities. Here are some simple yet rewarding activities your loved one can do even when they need to stay home!
Video Chat Family and Friends
One of the best activities for homebound seniors is for them to start video chatting with their loved ones or friends. This is not only fun for them, but it also helps them socialize with others without leaving the house. If you have difficulty connecting with your elderly mom or dad, try setting up a time with senior home care so they can ensure you get face-to-face time with your loved one. This is a great way to check in on your parents and get an update on how they cope with being homebound. It is crucial to pay attention to mental health during changes from being someone who can go out of the home to someone who is staying home full-time.
Start Puzzling
There are many different kinds of puzzles, each of which can keep a senior engaged and busy for a time. There are picture puzzles with thousands of pieces creating an image; there are crossword puzzles and even 3D puzzles where you have to put together and take apart pieces to solve it. You can find tons of these to keep your loved one busy this year.
Watch Documentaries
TV and overall screen time should be limited, but that doesn't mean your loved one can't enjoy learning something new or traveling via television. Your loved one has access to thousands of movies and TV series at the touch of their fingertips. But senior home care may need to help them figure out what they want to watch and also set them up to watch it. Your loved one should have a space where they are comfortable enough to sit for a few hours while watching a new documentary.
Paint on the Porch
If your loved one enjoys arts and crafts and can still hold a paintbrush, they should step out onto their patio or in their backyard to paint what they see. This can be a fun way to exercise their hand-eye coordination but also rewarding because in the end they will have a beautiful work of art they can gift to someone else. Often, painting takes several sessions, so this is meant for someone with patience.
Play Board Games
If your senior home care provider has time or even a senior's grandkids, you should take the time to play a board game with them. This can be anything from Clue to Risk. It just depends on how long you all want to sit and play! It can be a fun way to bring the family together or for your loved one to bond with their senior home care providers.
If you or an aging loved one need home care in Carmichael, CA, contact A Better living Home Care today (916) 514-7006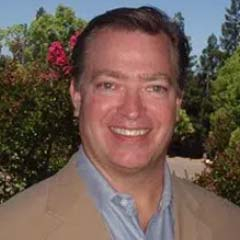 Latest posts by Jay Bloodsworth
(see all)