If your senior has not been eating much, you may notice that they have lost a lot of weight, which isn't always good for a senior. You may want to blame it on lack of food or aging, but your loved one should be eating because that is how they fuel their bodies with nutrients. If you or home care notices your loved one is not eating as much or having difficulty chewing or swallowing, it is time to encourage them to go to the doctor for a checkup. This is where you may find out your loved one has a swallowing disorder.
Learning About Dysphagia
Dysphagia is a medical term that refers to difficulty or discomfort in swallowing food, liquids, or even saliva. Various factors, including neurological conditions, muscular problems, or structural issues in the throat or esophagus, can cause it. Dysphagia can lead to complications like malnutrition, dehydration, and even aspiration pneumonia, and it often requires a comprehensive evaluation and treatment plan to address the underlying causes and improve swallowing function.
The best way to understand if this is what your senior is suffering from is by going to the doctor for regular checkups, and with the help of home care, a senior will remember what is going on in their own lives. A doctor diagnoses dysphagia through a combination of methods. These include taking a thorough medical history to identify potential contributing factors, conducting a physical examination to assess the patient's throat and chest, and utilizing diagnostic tests such as barium swallow or endoscopy to visualize the swallowing process and pinpoint structural or functional issues. Using these tools, the doctor can determine the underlying causes and develop an appropriate treatment plan for the patient's swallowing difficulties.
Signs Your Senior Has Dysphagia
Again, the only way to truly know if your loved one is suffering from this condition is if they go to a doctor to get a diagnosis. However, there are things to watch for, like signs and symptoms your loved one may be suffering from this condition. You or home care can watch for these things in an elderly person.
They can't finish a meal.
They take too long to eat.
They choke while eating or gag.
They lose all appetite.
They cough while eating.
They become dehydrated.
They become thin and frail.
All of these can be signs your senior is struggling with Dysphagia. Unfortunately, these are also common symptoms of other health issues. It is much more important to go to their health care provider to confirm your beliefs. Your loved one's doctor will have the right answer, and listening to their healthcare advice is important.
Home Care Can Help Your Loved One
If your senior is diagnosed with Dysphagia, it can seem scary to let them age in place alone. Luckily, with the right help set up, your senior can live a long, full life. Home care can help cook meals that a senior is less likely to choke on and something that is easier for them to swallow. They will monitor your loved one during meals, ensuring they are eating safely, which can help your senior feel comfortable and confident during meal times. There are ways to beat this swallowing disorder, but it will take the help of several family team members and several professionals.
If you or an aging loved one need home care in Fair Oaks, CA, contact A Better living Home Care today (916) 514-7006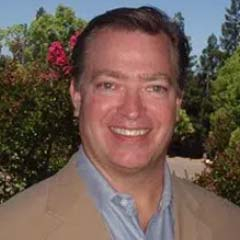 Latest posts by Jay Bloodsworth
(see all)