In 2020, there were 239,612 new cases of breast cancer in the U.S. October is Breast Cancer Awareness Month. It's a good time to ask your mom about the family risk of breast cancer, and make sure she's up-to-date on her mammogram and breast ultrasound if necessary.
Your mom learned she has breast cancer, and she's about to go through surgery, chemo, and radiation. What is going to happen now? It's time to talk about her care needs at home as she goes through all of this.
Common Treatments for Breast Cancer
Treatment plans for breast cancer vary from one person to the next and how far the cancer has spread. Your mom will likely need surgery to remove the cancer from her breast tissue. After that, chemo and radiation are common.
She may not have a lot of energy, so she's going to need someone to do housekeeping for her. Someone else should clean her home, do the laundry, make her bed, change the sheets and towels, and put everything away.
Your mom needs help to cook meals and prepare snacks. Her tastes may have changed, so you need to provide nourishing, milder foods that don't add to her nausea. Often white rice, chicken, and vegetables like carrots or peas are appreciated. Worry about nutrition once the nausea passes.
Expectations When She's Home
You need to keep your mom from lifting anything heavy. Make sure someone else is doing the laundry, lifting dishes from an oven or stove top, and carrying in groceries and packages.
If she wakes up in the middle of the night and needs help getting to the bathroom, someone has to be awake and ready to help. This is one of the reasons you want around-the-clock caregivers available.
She's going to need support when she gets in and out of the shower. She might need help standing up from bed or a chair. Going up and down the stairs can be hard if she's weak or dizzy, so someone needs to hold onto her as she does.
What You Can Do to Help
When your mom is going to have a mastectomy or other surgery or undergo chemo and radiation in her battle with breast cancer, make sure she has 24-hour home care. She shouldn't be alone, and it's not always possible to be with her as you have work, children, and other responsibilities.
She doesn't have to be alone, and you don't have to drop everything to be with her. With 24-hour home care aides, your mom has someone with her all day and night. If she wakes up and feels sick, help is there. If she needs support getting to the bathroom, her caregivers are there 24/7. When she improves, you can reduce the number of hours a caregiver is with her.
If you or an aging loved one need 24-hour home care in Lincoln, CA, contact A Better living Home Care today (916) 514-7006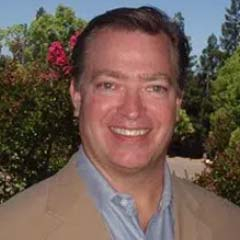 Latest posts by Jay Bloodsworth
(see all)