If you care for your mom or dad or even if you have the help of 24-hour home care, there is a chance that at some point, your senior loved one will need surgery, and it's essential to know how to prepare their home or your home for this event. Surgery, no matter how big or small, takes time to recover from and can take even more time for a senior person. If you have been looking for a way to prepare your home, here are some tips to consider.
Inventory Your Home
If your senior is staying at your house or even at their house with the help of 24-hour home care, it's essential to prep the home. This means that furniture should be moved around to make it easier for your senior to get up and down or move around. Find any hanging or loose cords and tie them up to prevent falls. The home must be prepared for after a senior gets home after surgery; if you need any ideas on how to help your loved one ask their surgeon or doctor for any advice before they have surgery.
Remove Obstacles
Your senior will need to rest and relax after surgery this means they will most likely be on a layout couch or bed for most of the time. You will need to ensure there are no obstacles to the bathroom, the kitchen, or the area where they will mostly be. Remove clothing that is on the floor, hampers, or odd ends that take up space that can be challenging to get around. If you need help moving anything, ask 24-hour home care to help!
Plan How They Are Going To Get Around
Depending on the surgery, it can be complicated for a senior to get in and out of bed. However, they will want to get up and move around if they can. 24-hour home care can help assist a senior out of bed and to the bathroom, but they're not there. You should have a game plan. You may need to install temporary handrails on the bed or near the toilet to help a senior stay mobile without a caregiver.
Figure Out Nutritional Needs
Before you get a senior home from surgery, you need to know what they can and cannot eat. You should always talk to a doctor and see what foods a senior needs to avoid, especially if the senior is on medications that could interact with foods. Some seniors may need to eat only soft foods for a while! It's also important to note what a caregiver is willing to help with and what a senior can do independently. Stock the fridge before surgery, or do it while a senior is in surgery!
Follow Doctor's Orders
If the doctor gives senior-specific instructions to follow, it is crucial that you understand what it means and that 24-hour home care also understands what a senior needs to be doing. This will ensure everyone can prep the home and understands what recovery will be like for a senior. Following orders will also ensure that a senior will recover from surgery quicker.
If you or an aging loved one needs 24-Hour Home Care in Elk Grove, CA, contact A Better living Home Care today (916) 514-7006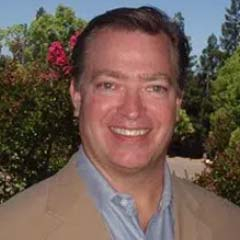 Latest posts by Jay Bloodsworth
(see all)