Alzheimer's disease has a massive impact on the person who has the disorder as well as that person's family members. What matters most is helping seniors with Alzheimer's to be safe at home and to feel secure there. This is easier with help from Alzheimer's care providers who can address these different elements along with family caregivers.
Eliminate Clutter
Clutter can be overwhelming for someone with Alzheimer's disease. Clearing away items that aren't necessary any longer is a great idea. This also helps family caregivers to organize the living space in a way that is useful and that reduces both confusion and anxiety.
Reduce Potential Fall Hazards
Falls are a serious issue for any aging adult, but for seniors with Alzheimer's disease falls can be especially dangerous. It's important to remove anything that might potentially serve as a tripping hazard. It's also helpful to work with senior home care providers to keep the home tidy as time goes on.
Consider Locks on Cabinets and Doors
A big part of safety for many Alzheimer's patients means making some areas off limits. This is easy to do with locks on cabinets and even exterior doors. Family caregivers may want to lock away items like medications, cleaning supplies, and anything that could become dangerous if ingested or used improperly.
Make Use of Labels and Visual Cues
People with Alzheimer's disease do still want to live their lives as independently as possible, and that is a lot easier to do with tools like labels and visual cues. Signs, pictures, and labels all help seniors to find items they're looking for. A closed drawer or cabinet can be overwhelming, and seniors can very easily forget what's inside. Visual cues reduce that anxiety.
Simplify as Much as Possible
One of the problems that people with Alzheimer's disease face is that common daily tasks become difficult to follow. Breaking down these tasks and simplifying them as much as possible helps. Written instructions can be useful, too, as can verbal prompts.
Establish and Stick to Routines
Routines help Alzheimer's patients to feel more confident and secure in their daily lives. Solid routines around meals, exercise, and other daily activities give seniors with Alzheimer's disease a framework that reduces anxiety. Alzheimer's care providers can help families to establish routines that work for their family members.
Keep the Environment Calm
A chaotic environment is confusing and overwhelming for someone with Alzheimer's disease. Keeping the environment as calm as possible helps seniors with Alzheimer's to focus on what they're doing. This is especially useful during meals, when they can be easily distracted from eating.
Encourage Connection
Connections are important for all aging adults, but especially ones who have Alzheimer's disease. Helping Alzheimer's patients feel less alone and isolated can be as simple as making time every day for some social time together. Caregivers can also help their patients to get to social activities, which allows them to spend time around other people.
Lean on Professional Help
What might be most important is having Alzheimer's care providers around who are knowledgeable and experienced and can help everyone involved to make the best possible choices for the affected person. Having help makes it so much easier to understand what Alzheimer's patients need most.
Ultimately it's all about making sure that the Alzheimer's patient has the safest environment possible with the enrichment they need to have a high quality of life. For family caregivers, it can feel so complicated to figure all of this out. Alzheimer's care providers shorten the learning curve quite a bit.
If you or an aging loved one needs Alzheimer's Care in Roseville, CA, contact A Better living Home Care today (916) 514-7006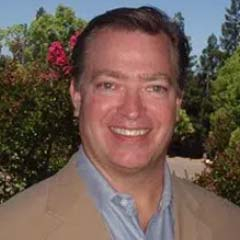 Latest posts by Jay Bloodsworth
(see all)