Home Care in Folsom CA
There are many tasty recipes out there for people dealing with various health problems. One challenge that millions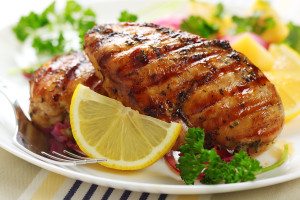 of people are facing right now in the United States is diabetes. Type II diabetes accounts for approximately 90 to 95 percent of all cases, and this form of diabetes can be controlled, at least to some degree, through diet, exercise, and changing some generally bad habits.
For seniors who require home care and who have been diagnosed with diabetes, it may seem as though they have to give up eating some tasty meals on a regular basis. That's simply not true.  Incorporating various recipes that are low in sugar and high in protein and nutrients can help combat diabetes and improve overall health and well-being. Try the following recipe:
What you will need.
In order to make this chicken, pasta, and spinach dish, you will need the following ingredients:
·         1 (14 ounce) can of reduced sodium chicken broth
·         1 (14.5 ounce) can of no-salt diced tomatoes
·         1 cup of baby spinach
·         1 tablespoon of extra virgin olive oil
·         2 ounces of whole grain pasta
·         ¼ teaspoon of salt
·         ¼ cups of chopped fresh basil
·         2 cups of cooked chicken breast, diced up
·         2 tablespoons of grated Parmesan cheese
How to prepare this meal.
This particular meal does not take a great deal of time to prepare, but it's important to note that the chicken should already be cooked and diced. If the chicken is not cooked prior to setting out to make this dish, it will add approximately 35 to 40 minutes to the entire preparation time.
Take a medium saucepan and combine the tomatoes and broth together and bring it to a boil over high heat. When it reaches a boil, stir in the pasta and then allow it to return to a boil. Reduce the heat to low, cover, and simmer for about six minutes. This should provide pasta enough time to become tender.
Remove the saucepan from the heat and then stir in the remaining ingredients, with the exception of the Parmesan cheese. Allow it to sit covered for five minutes. This allows the flavors to absorb through the broth and to heat up properly. You can scoop this into a shallow plate or bowl and then sprinkle with the Parmesan cheese and then serve.
This is a great home care meal for any elderly individual who has diabetes.
If you or an aging loved one needs home care services near Folsom, CA, remember Senior Home Care Services. Call us at (916) 514-7006 for more information.