Family caregivers and also home care providers find that they feel quite worn out at the end of the day. If they don't get a good sleep that night, they are often starting the next day's activities at a lower energy level. A few strategies can help to raise energy levels, boost mood and fight off stress.
Adopt a diet which boosts energy and promotes good mood. Our diet affects our metabolism and also our brain chemistry. Therefore the food we eat plays an important role in how we feel and the amount of energy we have access to. The best foods help in keeping the level of blood sugar steady and can also trigger the release of feel-good chemicals in the brain.
Carbohydrates get a bad reputation in some diet circles but in reality they are the preferred fuel source of our bodies and they boost mood and energy levels by raising the levels of serotonin. The key when it comes to carbs is to avoid the simple carbs (sugar, candy, sweets, refined or white flour) and opt for the complex or unrefined carbs (whole grains, brown rice, whole oats, etc.) The whole grains are digested more slowly and they help to keep the blood sugar levels at a stable level.
Healthy nuts such as hazelnuts, almonds and cashews contain both protein and magnesium. Low stores of magnesium in the body can produce a feeling of drained energy. The bran in whole grains and some fish such as halibut are good magnesium sources.
Brazil nuts deserve a category of their own because of their selenium content. Research tests have found a link between poor mood and low selenium levels. Lower amounts of selenium can also be derived from beans, whole grains, meat and seafood. Be cautious about selenium supplements though – too much is harmful!
Salmon is rich in omega-3 fatty acids which are known to provide protection against depression. Other sources of omega-3 include nuts and dark green leafy vegetables.
Fresh produce such as fruits and vegetables combined with ample amounts of water supply the fiber and the hydration the body needs to draw on when energy is required. Take a fresh orange along with you for a snack during mid-day.
A regular exercise program to keep your body fit and in good shape is also crucial to maintain high energy levels.
Raising energy levels could be summed up in three main points: good food, plenty of rest and regular exercise.
If you or an aging loved one needs caregiver services in the Carmicheal, CA area; remember there is "Senior Home Care Services" for all services needed. Call us at (916) 514-7006 for more information.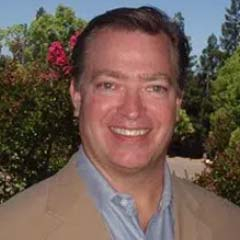 Latest posts by Jay Bloodsworth
(see all)