Caregivers in Fair Oaks, CA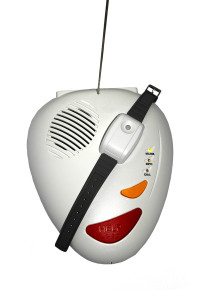 When you are giving care to an aging parent who lives at home, there is bound to be many things on your mind. You may be wondering how to make their home as safe as possible, and what to do in the case of an emergency. If your parent needs help, will they be able to call you? And, will you be able to come to their aid in a timely manner? If these questions and more have been on your mind, it may be time to consider getting a medical alarm for your parent. If you are on the fence, here are just a few benefits of having a medical alarm.
• A Personal Device Can Make Your Parent Feel More Secure
Does your parent experience anxiety when you are not with them or when they are at home alone? Do they fear falling or having another kind of medical emergency? If so, they may feel more secure if they have a personal device medical alarm that they can activate in the event of an emergency. These devices can be programmed to alert designated family members, hospitals, senior care companies, etc. when your parent presses the button on the pendant or wristband device. With a personal device, your parent may feel safer knowing that help can be on the way with a push of a button.
• They Are a Great Tool for Long-Distance Caregivers
If you don't live close by your aging parent, a medical alarm can be a great tool to help you to be the best caregiver you can be. If your parent experiences a medical emergency, you may not be able to get to them fast enough. But, if their medical alarm is programmed to alert nearby health care workers, you can feel secure knowing that they can get care quickly when needed.
• Sensors Can Help Caregivers "Check In"
If you are worried about your aging parent's activities while they are at home, but can't physically be there to check in as often as you might like, a medical alarm with a sensor can be an excellent resource. These sensors can detect when your parent opens or closes a door, falls, uses an appliance, or moves about the house. You can program the medical alarm to alert you when the sensor detects certain actions that could be worrisome to you, such as the door opening in the middle of the night.
If you or an aging loved one are thinking about hiring a professional caregiver in Fair Oaks, CA, remember Senior Home Care Services. Call us at (916) 514-7006 for more information.
Source: https://en.wikipedia.org/wiki/Medical_alarm