Elder Care in Davis CA
It can be scary to have your elderly loved one's doctor sit you both down and declare that she has high cholesterol. The good news is that there are some things you can try before resorting to medication that can help to get those levels back in check quickly and safely.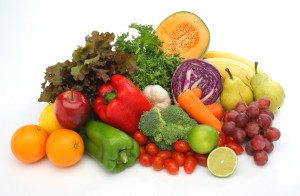 Stock Up on Lots of Fruits and Vegetables
Fruits and vegetables are full of nutrients that give your loved one's body the building blocks she needs in order to keep herself healthy. They're also full of fiber, which is key in battling high cholesterol levels. Replace unhealthy snacks, like snack cakes or candy, with pre-chopped fruits and vegetables that are easy to grab from the fridge when hunger strikes.
Avoid Trans Fats
Trans fats are the "bad" kind of fat that you can find in processed foods and other types of food, like margarine. They're notorious for not only raising your bad cholesterol levels, but they also wreak havoc on your good cholesterol levels. Contrary to popular belief, there is such a thing as good fat, and it's important to replace the bad fats with good ones, like olive oil, avocados, and omega-3 fatty acids.
Exercise Regularly
Adding exercise to your loved one's daily routine is really important for getting those cholesterol levels down, too. Make sure that you talk to her doctor to double check that it's okay for her to start exercising. Make the activity fun so that it's something that she'll want to stick with. You can also enlist the help of senior care providers who can help your loved one to work out safely and regularly.
Quit Smoking
It's pretty common knowledge that smoking isn't great for your elderly loved one's health, but it's just as dangerous for her heart as it is for her lungs. Long-term smoking damages your loved one's blood vessels, which can contribute to both high blood pressure and high cholesterol levels. Work with your loved one's doctor to find ways to help her quit smoking safely.
Limit Alcohol
Alcohol isn't something that you normally might associate with high cholesterol, but too much of it can contribute to high levels. If your loved one enjoys a drink or two each evening, this might not be so bad. Try talking to her doctor to see if her current intake should be lowered a bit to try to lower those cholesterol scores.
Go with Whole Grains
Whole grains are good for your loved one's heart because they're not overly processed and they're often high in fiber. Instead of white rice and white pasta, try adding whole grain pasta, brown rice, and oatmeal to her diet regularly. Some of these foods take some adjusting to get used to, but the results are worth the switch.
Once your elderly loved one starts to see good results from her future cholesterol tests, she'll probably be more open to even more changes.
If you or an aging loved one needs elder care services in Davis, CA, remember Senior Home Care Services. Call us at (916) 514-7006 for more information.