Home Care near Fair Oaks, CA Can Help with Daily Activities
When you are thinking about your aging parent, chances are you are thinking about the major things that can go wrong. It's not out of the ordinary for their skills to decline to a level where something serious can happen. In that being said, the most common problem that can occur for seniors isn't something major, but rather it is a mixture of all of the little things that can occur, and build up into one big thing. There are so many tasks that happen throughout each and every day. Furthermore, even if you have an aging parent who wants to go through all of the tasks and help at every possible moment they can , it truly can be difficult for them to remember everything (or accomplish everything themselves). This only makes sense, as individuals who are much younger and who aren't facing any of the limitations that aging seniors face can find great difficulty when it comes to the day-to-day activities.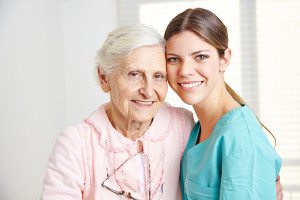 When it comes to home care you will basically get an extra set of hands. In fact, it's not just you who get the help and are able to be freed up, but your aging seniors get the true extra hands as well. They will have someone on call to help with those daily tasks, and who can ensure everything is done in a way that little things won't fall by the wayside.
Some of the little things that might go unnoticed could be groceries and food prep. Can you imagine what happens if there isn't enough food in the Frig at a given time, or what if it's aged or prepared incorrectly? What could be even worse than allowing them to eat or prepare something incorrectly, would probably be them not eating enough at all. It is extremely important to manage the nutrition and intake of any individual, let alone an aging senior. That's why you should find a way to bring in the best home care possible, and do whatever it takes to make them an ally for your parent.
Home care is about making sure the train doesn't go off of the tracks. The professional aids are not only top quality when it comes to professionalism, experience, and training, but they are also the ones who your aging seniors will start counting on for all of the little things. Hiring home care can give your aging senior the care that they need, and deserve.
If you or an aging loved one needs home care near Fair Oaks, CA area, remember Senior Home Care Services for all services needed. Call us at (916) 514-7006 for more information.