Elderly Care in Carmichael CA
Just because your aging parent is in need of some elderly care to help them handle their regular care does not mean that they have to miss out on the activities of life that they enjoy. With the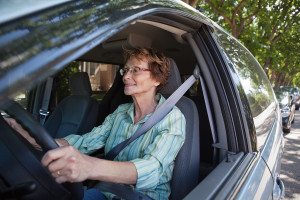 unofficial start of summer right around the corner many people are starting to think about summer road trips that they can enjoy with their families. With proper planning and preparation there is no reason that your aging parent cannot come along for a road trip that is exciting, fun, and memorable, while staying safe and healthy.
Use these tips to help keep a long road trip with your aging parent healthy and enjoyable:
Do not crunch. That compact vehicle might be the least expensive rental option and be great on gas mileage, but if your family has to "crunch" to get in, it may not be the best option. Feeling crowded while traveling not only creates a prime environment for high tempers and irritability, but it can also be detrimental to health. Even while you are sitting in a vehicle it is natural to change positions slightly from time to time. This can include shifting your weight, turning a little, crossing and uncrossing legs, or leaning. These movements are important to protecting the joints, muscles, and blood vessels. If your parent cannot move this way they are likely to experience discomfort and pain, and even more serious consequences such as blood clots. Be sure that everyone in the vehicle has plenty of space to move around, and is comfortably arranged without being closed in by luggage or other items.
Fight the clot. Even sitting still for just a few hours can put your parent at serious risk of developing a blood clot. Help to fight this by planning for breaks periodically throughout the trip so that they can get out, move their legs around, and keep their blood flowing properly. For the stretches in between these breaks, or if your parent is not able to walk around much, have them wear compression stocking that reduce the risk of clots.
Regulate the temperature. When you are in a vehicle with multiple people it is very unlikely that you are all going to agree on the exactly same temperature. Keep this in mind when choosing what you are going to bring along with you in the car. Seniors tend to get cold much more easily than younger people, so encourage them to bring along a sweater, jacket, or even small blanket to stay comfortable during the trip.
Consider stops carefully. While it is beneficial to stop periodically to stretch, consider the idea of stopping partway through the trip very carefully. While this can seem like a great way to take a break, it can also be a tremendous hassle and cause the travel portion of your journey to stretch out much farther than you intended. If possible, consider having two or more adults switch off driving responsibilities and drive straight through rather than stopping overnight.
If you or an aging loved one needs

elderly care in Carmichael, CA

, remember Senior Home Care Services. Call us at (916) 514-7006 for more information.