Senior Care in Elk Grove CA
July is Cell Phone Courtesy Month. No, this does not mean this month should be used to call as many friends and family members as you can with your mobile device. Instead, this month is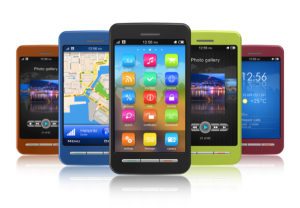 dedicated to connecting with loved ones without letting technology interfere. Although many older adults are becoming more technologically advanced, there are still a large number of elders who have no desire to use a cell phone. In order to help you connect with an aging parent, both with and without a cell phone, there are some etiquette rules that should be followed.
Be present. Sure, you took the time to visit your elderly mom or dad, but are you also mentally present? Show your loved one that you are interested in what they have to say by either turning off the volume or shutting the phone down completely.
Stay calm. If you are the primary caregiver of your loved one, there may be some stressful conversations you will have to deal with over the phone, whether it's with other family members or the senior's doctor. Whatever the nature of the conversation, it is important to stay calm at all times. By letting your emotions take over, you will not only damage your current relationship with the individual on the other line, but may also cause yourself a great deal of embarrassment. If caregiving is the root of your emotional distress, consider hiring a senior care aid to take over the responsibilities that come with this job title.
Use your normal speaking voice. Some people get the urge to yell when speaking to others on a cell phone. Even if you are speaking to an elder with hearing problems, your voice should never be raised. Instead, lower your tone and speak slower in order to help the elder hear what you are saying. If that does not work, there are several hearing devices that can be used, including specialized phones. Encourage your loved one to discuss these devices with their doctor.
Be respectful in public. Some public places do not allow the use of cell phones at all, including hospitals and airplanes. This rule is not a suggestion, but should be followed. When in a public place that prohibits cell phone use, make sure it is followed in order to show your respect for the establishment.
Cell phones have become a necessity for many people, but should not hinder your lines of communication with an elderly parent. Follow these tips out of respect for your loved one.
If you or an aging loved one needs

senior care in Elk Grove, CA

, remember Senior Home Care Services. Call us at (916) 514-7006 for more information.
Source:
http://www.huffingtonpost.com/karen-leland/july-is-cell-phone-courte_b_222816.html