During my marriage, I have to admit that my mother and wife had become very close throughout the years. After the divorce, I didn't really want them having any sort of relationship. We didn't have children and it just didn't seem right to me that they would remain in touch. I didn't everything I could to encourage my mother to stop talking to my ex, but I don't think she did. Recently, though, I received a call from my ex asking if I would be okay if she provided senior care for my mother.
Now, to explain the situation in full detail, my mother's health was declining. She was spending more time at doctors' offices than anything else and her muscles were weakening and she was having more trouble getting out of bed, getting dressed, and taking care of herself. I did what I could and even though one doctor told me that it was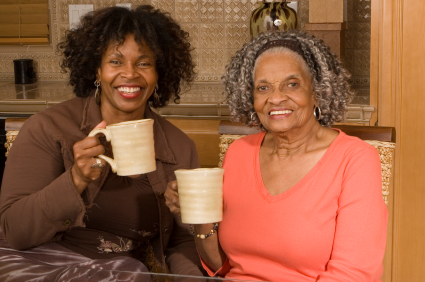 time to consider senior health care services for her, I didn't listen.
A week ago my ex-wife called and talked to me about my mother. She told me that they were still in communication with one another and that she was concerned about my mother living in that large house all by herself. I had a feeling I knew where this conversation was heading and I didn't want to hear it.
I didn't want my ex to move in with my mother. She had been a professional senior care service provider in the past and though she wasn't working at the moment (thanks to the generous alimony payments the judge ordered me to make). I didn't like the idea and wasn't even going to consider it.
Then my mother called me and talked to me about the same situation. She said that she was comfortable with Sandy, my ex, and that she needed someone to help her. She appreciates my help, but claimed that I couldn't be there for her when she needed me the most.
I told my mother that I would hire a professional senior health care services provider for her, but she wanted Sandy. She managed somehow to convince me that Sandy and her simply got along well ever since they first met and that I should set my wounded ego aside to allow her to help my mother.
I suppose it's up to each family to decide the right level of care and while I think my mother's getting excellent senior care from my ex, it's still a bit awkward for me. The thing is it's not about me. It's about my mother.
If you or an aging loved one needs senior care in the Elk Grove, CA area; remember there is "Senior Home Care Services" for all services needed. Call us at (916) 514-7006 for more information.