So, you've sat down with your aging parent and together have decided to start (or continue) a path to a more healthy lifestyle but you're not sure where to begin. The first step should always be to check in with your parent's health provider to see if there are any limits you should keep in mind while helping your parent choose an activity that will not only provide health benefits, but also emotional and even social benefits. If you've been given the all clear by your parent's doctor, here are some the most recommended types of exercise for seniors.  
Water Aerobics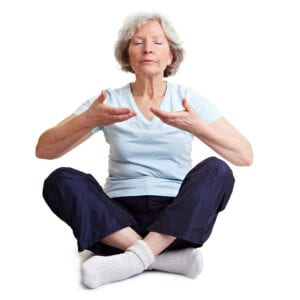 Arrange for either a caregiver of your home care provider to bring your parent to the local pool for a water aerobics class. The water provides some natural buoyancy that can lead to less stress on joints, reducing the chance or pain or injury to someone that has osteoporosis or arthritis. Water aerobics can increase strength, flexibility and balance. All of these will benefit living independently at home. Your parent may also meet some new people and make some new friends, which can be very beneficial emotionally and socially.  
Pilates 
Many people think of people performing gravity-defying poses during Pilates, but Pilates can be a low-impact form of exercise, too. Pilates' exercises emphasize breathing, alignment, concentration and core strength. By using items such as padded mats, Pilates' balls, and other inflated accessories to help build strength, Pilates can provide a workout without the stress of higher-impact exercises. Check your local senior center to see if they offer Pilates' classes geared for seniors that your parent could sign up for. Your home care provider or another caregiver like yourself, can bring your parent to and from classes as needed. 
Chair Yoga 
Chair yoga is just like it sounds. Participants sit on a chair while performing yoga. It is a low-impact form of exercise that improves muscle strength, mobility, balance and flexibility, all of which are crucial health aspects your senior parent. There are often chair yoga classes but if going out is not an option, chair yoga can easily be done in the living room of your parent's home while watching a YouTube video or DVD. Like other yoga, chair yoga also has mental health benefits and those who perform it regularly find they have better quality sleep, lower instances of depression, and report a general sense of contentment. 
Walking 
The best part of walking is that just about everyone has the equipment they need to do it (a good pair of walking shoes) and it can often be done without any cost (such as joining a class or organization). When the weather is pleasant, it also helps your senior parent get outside and reap the benefits of fresh air and sunshine, both of which are huge spirit lifters. Encourage your parent to have a walking buddy, whether it's a family member, neighbor or your home care provider, just to help alleviate the fear of falls or even getting lost.  
One the most important things about maintaining a healthy, active exercise program is finding an activity that your parent truly enjoys and looks forward to. If your parent starts one activity and doesn't enjoy it, make sure to have her start a new one until she finds the one that is the perfect fit for her life.  
If you or an aging loved one needs home care in Davis, CA, remember Senior Home Care Services. Call us at (916) 514-7006 for more information. 
Source: https://www.seniorlifestyle.com/resources/blog/7-best-exercises-for-seniors-and-a-few-to-avoid/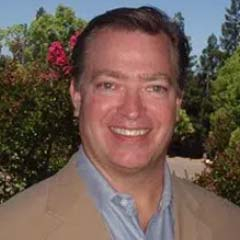 Latest posts by Jay Bloodsworth
(see all)