Home Care in Rancho Cordova, CA
March is National Ethics Awareness Month.  Below are three ways that home care services help to ensure respect and integrity with all of their clients.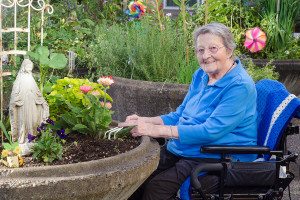 1. They focus on the elderly individual as an independent person.
Some people may see another individual who requires assistance, either with personal care, running errands, or performing household tasks, as no longer living independently.  However, an experienced caregiver will see this person as an independent individual who only requires assistance with specific tasks.  Individuals who require assistance can continue to make their own decisions about their course of care.
2. They get to know the senior on a personal level.
The more caregivers know and understand their client, the more they begin to realize their interests and look for activities they might want to try.  No matter how old a person is, life offers numerous opportunities for enjoyment.  Caregivers support their clients by ensuring their safety when participating in activities or hobbies.
3. They pay attention to signs of abuse or neglect.
An experienced in-home care provider will be looking for any potential signs of problems that are occurring for the elderly individual.  Any signs of abuse or neglect, such as abnormal bruising or isolation, will be noted.  Caregivers want what's best for their elderly clients, and it's important to make sure that they aren't being taken advantage of or abused.
Being caring and compassionate means supporting the person and respecting their independence and individuality. It means encouraging them to pursue interests and activities that are important to them. It means guarding them against harm, either from themselves or others.
If you or an aging loved one needs home care services near Rancho Cordova, CA, remember Senior Home Care Services. Call us at (916) 514-7006 for more information.