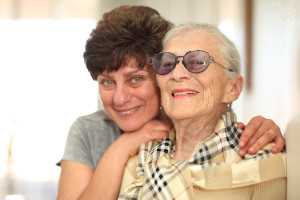 Caregiver fatigue is a precursor to burnout. It involves an emotional, physical and spiritual exhaustion. It can be caused by the persistent demands of care. It's especially acute when accompanied by a lack of personal care and de-stressing activities. If you think you may be suffering from fatigue, there are some things you can do to get back on the track to good health.
7 steps to overcome fatigue
You can use the analogy of a battery. You have lots of energy within you and the potential to accomplish a lot. But every day that battery is used and not recharged, it depletes a little. One day the battery has absolutely no charge left and can't perform any duty. You are a little like the battery. You must be recharged to retain your potential. Here are some ways to recharge on a daily or weekly basis:
Become more aware of yourself and your needs. You are the number one person you need to take care of. Everyone else comes after that. If you don't take care of yourself, there's no way you can take care of someone else.

Exercise regularly. It does more than strengthen your physical body. It also

revitalizes you, and rejuvenates your mental health as well.

Go out with your friends. You need to keep up your social life. It's one of the first things to fall by the wayside when you get really busy, yet it's one of the most important things to keep healthy. A good social life recharges your mental and spiritual batteries.
Get some help so you can take a break. Use a home care provider to take over a few days a week so you can reclaim some of your life. It's not being selfish to do so; it's lifesaving.
See your doctor and consult with a mental health professional if you feel the need to.
Start meditating or find something else that helps you seek peace and tranquility on a regular basis.

Eat healthy meals. Go

for takeout less often and eliminate junk food. C

ook healthy food at home. Not only is it better for you, there's also a comfort that comes with home cooking you can't get anywhere else.

You'd be surprised how much better you feel after just making this one change.
Find something relaxing to do like a hobby. Go for a boat ride, take up painting or pottery, write a story, read a good book, join a community sports team, volunteer, learn a new language take up a new interest or rekindle an old one. The possibilities are endless. You need some variety in your life!
If you or an aging loved one needs caregivers in the Roseville, CA area, remember Senior Home Care Services for all services needed. Call us at (916) 514-7006 for more information.