October 26th is National Senior Health and Fitness Day. It is the country's largest older adult health and wellness event, now entering its 29th year. More than 100,000 seniors will participate in local health and wellness events at 1,000+ locations across the country.
Whether you have a local senior center that will be hosting health and fitness events on Oct 26 or if you don't, you can use this day to remind your senior parent about the importance of health and fitness at her age. Some seniors think they don't need to be concerned with fitness especially now that they've reached a certain age. But the more your parent can stay active, the more of life she will continue to enjoy, not only physically, but mentally and emotionally as well, as fitness improves the entire body. 
If you're looking for some fun fitness ideas to do with your parent, or have your parent participate with her companion care at home provider, here are just a few you can look into. There are plenty more out there if none of these appeal to your senior or you. 
Explore a new park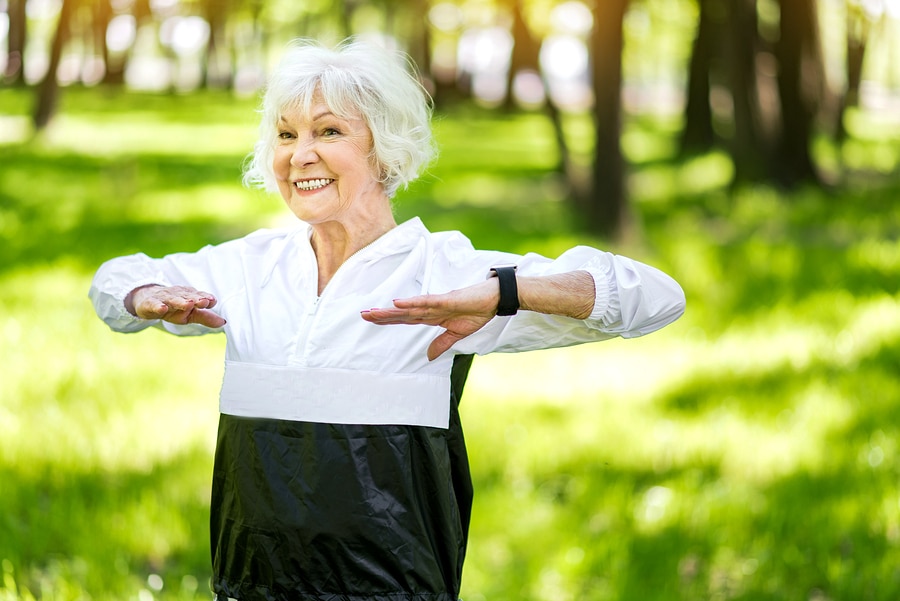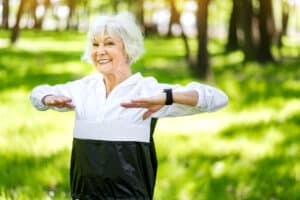 If your parent likes to stroll through the parks, late October can be a beautiful time to enjoy a new park that she hasn't been to before. If you have a companion care at home team, you can request for a provider to drive her to a new park and walk around the pathways, enjoying the beautiful sights and smells that fall brings. Don't forget to have your parent bring a camera (or use her phone) to take some photos of the colorful leaves she may spot along the way. 
Check out a senior center
If your parent doesn't belong to a local senior center, Oct 26 can be a great day to go check out the nearest one to see if they offer activities she might enjoy. And with it being National Senior Health and Fitness Day, they may even have some fun events going on or special sign-up deals. If she has a local friend, ask your parent to bring her friend along so they can sign up together and keep each other company when they visit. 
Join a league
Another fun way to enjoy health and fitness is to have your parent join a sports league. Your parent might think those days are long gone, but there are lots of sports leagues geared toward seniors – whether it's swimming, pickleball, or bowling (just to name a few). They are a great way to have a good time while getting active and meeting new people. 
Small everyday activities, like walking around the block with her companion care at home provider can also help her stay on top of her health and fitness. If she hasn't been doing that up until now, there's no time like the present to begin! 
If you or an aging loved one needs

Companion Care at Home in Roseville

, CA, contact A Better living Home Care today (916) 514-7006
https://fitnessday.com/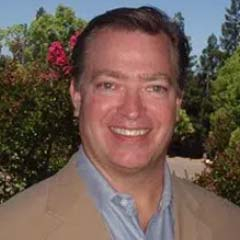 Latest posts by Jay Bloodsworth
(see all)