June is National PTSD Awareness Month. Now is a good time for seniors that are struggling with PTSD to learn some coping tools to avoid triggers and anxiety attacks. PTSD can happen anytime a senior has a traumatic experience, liking losing a loved one or falling in their home and ending up badly hurt. Seniors can also have PTSD from past experiences that never really healed. There is unfortunately no cure for PTSD, so anxiety attacks and flares can happen at any time. Having a companion care at home provider can assist in helping your senior loved one cope.
Companion Care at Home
Being at home alone can make seniors very anxious if they are used to living with a partner or spouse who is no longer there. When seniors have companion care at home they will be less anxious because they will have someone they trust in the home with them to talk to and share meals with. Having someone in the house to help them if they need help and to provide a very important connection to the world can lower a senior's anxiety and help them avoid PTSD flare ups.
Breathing Techniques
Breathing techniques can be a great tool for seniors to use during an anxiety attack or when seniors are feeling like they are having a PTSD flashback. Breathing techniques are designed to keep seniors grounded in the current moment and help them understand that their trauma isn't happening now. It's already happened and they survived it. After several minutes of breathing exercises, seniors are often calm enough to process what's happening to them. Breathing techniques can be done anywhere and their companion care at home provider can help them out. So even if a senior is out running errands, shopping, meeting someone for lunch, or attending an event if they have a panic attack breathing techniques can get them through it.
Medication
Medications alone can't get rid of PTSD but there are medications that can dull the terror of a PTSD flashback, lower anxiety, and help seniors maintain a more even state of mind so that they don't have extreme highs and extreme lows. Your senior parent should talk to their doctor about medication for anxiety, depression, and PTSD if they are struggling to control their emotions or if they have panic attacks that are debilitating.
Professional Help
Professional help is something that many seniors avoid, but it can really help seniors with PTSD learn to manage their condition. If you or their companion care at home provider have suggested counseling or therapy and your senior parent doesn't want to try it then you can also suggest that they try attending a support group for grief, loss, or PTSD. Sometimes seniors are willing to talk to other people who have also experienced trauma instead of talking to a professional. Support groups can be a lifeline for seniors that are struggling with grief or anxiety or who just need to understand and process what they've gone through.
If you or an aging loved one needs Companion Care at Home in Rancho Cordova, CA, contact A Better living Home Care today (916) 514-7006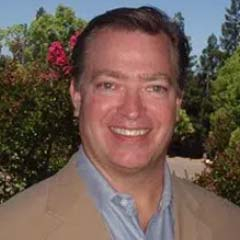 Latest posts by Jay Bloodsworth
(see all)