May is National Walking Month and that means now is a fantastic time for seniors to start walking more. But, in order to prevent seniors from getting bored walking their usual routes if they're going to walk more they need to find new and interesting places where they can walk. Seniors with senior home care can try new places to walk with their home care provider. It's also a good idea for seniors to find some indoor walking places they can go to when the weather is bad.
Golf Courses
Public golf courses are fantastic places to walk, and typically it's not required that seniors play golf to walk there. Seniors that are looking for a beautiful area to walk with paved or smooth walkways should try the closest local public golf course. Just watch out for the people who are playing golf and stay out of the way of those flying balls. Walking on a golf course can be a fun way for seniors to change their walking routine, walk with friends, or just get in a few extra miles during the week.
Beaches
Seniors that have lakes nearby can walk on the beaches when the weather is nice. Walking on sand is actually a great workout that really jump start a senior's fitness. Walking on soft sand can be easier on achy joints than walking on pavement. Seniors who haven't been to the beach in a while should plan on visiting the beach a few times each week to get their walk in. It can be a beautiful walk that is healthy too. Seniors may also find some cool sea glass, rocks, or other items as they walk which can be an interesting way to start a hobby collecting unique items that are found on walks around the lake.
Museums
When the weather is bad seniors can still log their daily steps by going to a local museum. Walking around the museum can be fantastic exercise, and there will be a lot of interesting exhibits to look at while walking. Many local museums are free on certain days or may have low cost or free tickets available for seniors. Some will even have special early hours so that seniors and others can walk without worrying about getting knocked over by others who are there to see the exhibits. Seniors who have senior home care and don't drive can have their care provider drive them to the museum.
Botanical Gardens
The botanical gardens are beautiful in the spring and summer. There's no better place for seniors to walk when the weather is nice. There are beautiful tress, flowers, and water features that will make walking even more fun. And there are also paved walkways and paths so that seniors can be safe while they walk. There's a lower risk of tripping or falling when walking on paved surfaces. Seniors may even find that there are local groups of walkers that regularly walk at the botanical garden that they can join.
If you or an aging loved one needs Senior Home Care in Roseville, CA, contact A Better living Home Care today (916) 514-7006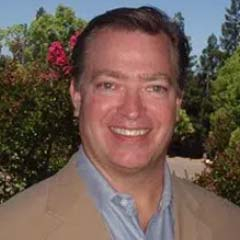 Latest posts by Jay Bloodsworth
(see all)