Osteoarthritis is an ailment that affects many elderly people. It occurs in the joints only – such as the ankles, knees, hips, back, and hands. It is the most common type of arthritis. A healthy joint has smooth cartilage pads that allow the bones to glide smoothly when movement occurs. But when a person develops osteoarthritis, the cartilage breaks down and becomes rough. It may even wear away completely, causing the bones to rub against each other when they move. From there, spurs or bumps develop on the bones in the joint area. 
If your loved one has begun to notice some discomfort, it may be the beginning of osteoarthritis. And while there is no cure, they can work on some lifestyle changes to make them more comfortable and prevent further damage. This help can also come in the form of having a home care provider come to the home to help with chores or tasks that your loved one finds difficult. A home care provider can help with meal prep (chopping and cutting), home cleaning (mopping, vacuuming, and laundry), or outdoor chores (raking leaves, shoveling walks). 
But let's take a look at what the symptoms of osteoarthritis look like. Your loved one may experience all of them, just a few or none of them. 
Joint stiffness which worsens after she's been resting for 30 minutes or more. 

Joints that swell up after being used causing them to be tender or painful until the swelling can subside. 

Pain when using the joint that is relieved by not using it. 

The inability to use or move the joint like she used to. 

A joint that feels unstable or loose.
Some people are more likely to develop osteoarthritis than others but there's still a lot unknown about why one person develops it and another person doesn't. Some factors that may increase a person's risk of developing osteoarthritis include being overweight, having a previous injury to a joint, and/ or overusing a joint throughout a person's lifetime (such as through a career or sport). 
If your loved one does have osteoarthritis, she can take steps to reduce the effects it has on her everyday life, which include hiring a home care provider as mentioned previously. In addition to hiring someone to help with daily activities, here are four ways to ease the pain, help your loved one move better, and stop it from getting worse.
Pain relievers. Whether over-the-counter or prescription, pain relievers can help reduce swelling and the pain that comes along with it. They can be a temporary source of relief when the pain becomes too intense. If the pain is too great or too consistent, your loved one's provider may prescribe injections (shots) into the joint or prescription pain relievers.

Implementing a regular routine of exercises to improve strength, flexibility, and balance.

If osteoarthritis is a problem for your loved one's knees or hips and she's overweight, weight loss may help reduce the stress put on those joints. 

Braces to help the affected area and provide support. 
The goal is to help your loved one be able to stay independent despite not being able to use her joints as well as she once could.
If you or an aging loved one need home care in Sacramento, CA, contact A Better living Home Care today (916) 514-7006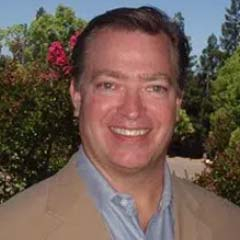 Latest posts by Jay Bloodsworth
(see all)