When you have a family member who has reached the age where it is time to consider providing him or her with full time caregiving, it is a very difficult decision to make.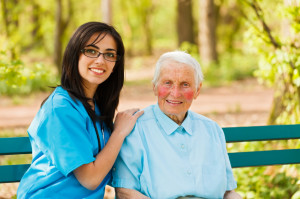 Many people face the challenge of having the desire to handle all of the obstacles own their own without calling in professional help. The fact of the matter is that if you have an elderly family member who has a mental disability like dementia then you need professional help. There are trained professionals who have the experience and education to know how to properly handle emotional, mental, and physical challenges throughout the day. If you have an elderly family member with dementia, then you should consider hiring a professional caregiver to assist with the daily needs of your loved one.
Understanding the At-Home Health Care Provider Benefits
By hiring an at-home health care provider you are ensuring that your family member has the resources that he or she needs in order to live a happy and healthy life. It is important to understand that even in a mental state of dementia, more frequently than not, your elderly loved one's actions have meaning and are far from random. There will be times when situations get very frustrating and you will need to spend considerable time figuring out what exactly the elderly family member wants or needs. With work, and your own life, it becomes challenging to find the time or energy to try to dissect the issues of a patient with dementia, especially if you have never worked in the medical field. The caregiver will have been extensively trained in working with patients with dementia.
Having an at-home health care provider will greatly reduce your stress and need to pull apart every little action of your elderly loved one. That caregiver will be able to assess the actions of your elderly family member and provide you with some insight. A good caregiver will know that some actions or behaviors are triggered by a medical need, and sometimes the best route is to consult with a doctor. Furthermore, good caregivers know that behavior is triggered and the way that certain behaviors were handled today, may not necessarily work tomorrow. Caregivers have the training and experience to handle issues that you may not have ever thought of; therefore, the value of a caregiver lies in the mental, emotional, and physical needs of your elderly family member.
If you need assistance with an aging loved one who would benefit from having a caregiver in the home, please contact us at A Better Living Home Care. We offer quality
caregivers in Sacrament

o. Senior Home Care Services Sacramento, also serving Carmichael, Davis, Roseville, Elk Grove, Fair Oaks, Lincoln, Granite Bay, Rancho Cordova, Folsom and surrounding communities.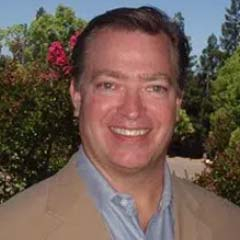 Latest posts by Jay Bloodsworth
(see all)