Home Care in Granite Bay CA
Giving gifts to friends and family members is one of the greatest joys of the holiday season. For your aging loved ones, remembering the people who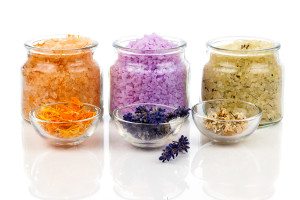 are important to them in life is the perfect opportunity to spend time with their home care provider stimulating their minds, expressing their creativity and imagination, and doing something that makes them feel like an active and relevant part of the holiday season if they are dealing with physical, medical, mobility, or cognitive limitations and challenges that keep them from celebrating the holidays in the same ways that they have in years past.
One fantastic way that your aging parents and their in home health care services provider can encourage your seniors to give meaningful gifts to friends and family members is to work with them to make creative gifts in a jar.
Gifts in a jar are exactly what they sound like: thoughtful gifts packaged in jars. While the concept started as food gifts that the jar kept fresh, the idea of gifting in a jar has expanded dramatically to include ideas for all types of people, tastes, and interests. Getting creative with these gifts is a great way to show people that you are thinking about them and want to give them something that took thought and effort.
Share these ideas with your seniors and their in home health care services provider to inspire them for their own gift-in-a-jar crafting efforts:
• Cinnamon Sugar Popcorn. Encourage your loved ones to enjoy a movie night with their family by filling a large glass jar with popcorn kernels and a smaller jar with a mixture of granulated white sugar and ground cinnamon. Include a card that instructs your recipient to pop 1/2 cup of the kernels in a heavy bottomed pot with vegetable oil and then toss the hot popcorn with a sprinkle of the cinnamon and sugar mixture. Wrap the jars in ribbon to attach them.
• DIY Hand Soap. Help keep your friends and family healthier by giving them nurturing homemade hand soap. Boil one gallon of water in a pot and add in a grated bar of soap. For best results, choose a bar soap that does not have added moisturizers. Add in two tablespoons of liquid glycerin and stir vigorously to combine. Allow to cool completely before putting in jars with a label.
• Gift Card Snow Globe. A gift card is a great gift, but it can be a little boring to just hand someone an envelope with a card inside. Instead, add some interest by turning it into a snow globe. Put a line of hot glue across the inside of the lid of the jar and stand the gift card up on its side so that it stands up when you make the globe. Glue a few small Christmas decorations such as small ornaments or figurines around the card. Pour glitter into the bottom of the jar. Fill most of the way with water and add a small amount of liquid glycerin and a few small ornaments. Screw on the lid and add a decorative ribbon. The water will not ruin the gift card, and all your recipient has to do is unscrew the lid and pull it off of the glue. He can then add the lid back to enjoy the rest of the globe.
If you or an aging loved one needs home care services near Granite Bay, CA, remember Senior Home Care Services. Call us at (916) 514-7006 for more information.