As people age, finding a balance between giving them the room and freedom they want and ensuring they are safe and healthy is crucial. Like everyone else, seniors value their independence and want to feel in charge of their lives. But it's just as essential to give them the support systems they need to ensure they're safe and deal with any risks or problems they might face. Loved ones and home care assistance providers should consider the following when giving seniors independence while ensuring their safety.
Promoting Independent Living
Loved ones can make it easier for seniors to live independently for as long as possible by giving them a supportive atmosphere. This might mean changing their living space, like adding handrails, ramps, or non-slip floors, to make them safer and easier to move around. It's also important to give seniors access to tech tools like emergency alert systems or smart home devices that can help them live independently while still getting the help they need in an emergency. A strong support team also includes a home care assistance team that understands their needs.
It's also essential to keep the lines of communication open with seniors so loved ones can determine what they need, what they like, and what worries them. Regular talks with seniors can help their support team learn how comfortable they are and what risks might be in their space. It's important to ensure seniors' voices are heard and respected by consistently listening to them and including them in decision-making.
It's Important to Build a Strong Support System
Encourage seniors to surround themselves with friends and family who can help them. Social connections are important to their health and well-being because they can give them mental support, socialization, and help with everyday tasks. Community groups, senior centers, and local programs often offer tools and services for seniors that are tailored to their needs. Having home care assistance on the team helps make sure they have transportation as well.
The support team should have a method for regular check-ins, which can be done in person, over the phone, or through video chats. These check-ins serve more than one purpose. They give loved ones a chance to make sure seniors are safe and healthy and determine signs of decline or possible dangers. When checking in, it's essential to respect their privacy but still watch for any changes in their behavior or health that could mean they need more help.
Evaluate Home Safety
Ensuring their living place is safe is important, especially if they live alone. This means the home should have working smoke alarms, carbon monoxide alarms, and fire extinguishers. Loved ones and home care assistance should check these safety devices regularly to ensure they work. It's also essential to help them organize their medications, make sure they do what their doctors tell them to do, and set up routine medical checkups. This can be difficult for some seniors with multiple medication changes. Thankfully, medication management is another area where home care assistance can help.
By considering these things and adapting them to seniors' specific needs and wants, it is possible to find a balance between giving them the room they want and ensuring they are safe.
Source 1 / Source 2 / Source 3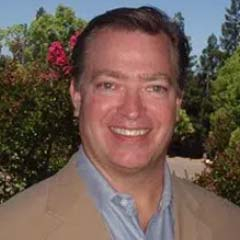 Latest posts by Jay Bloodsworth
(see all)