Northern California's Choice for Personal Home Care Services
Nearly 90% of those aged 65 and older would prefer to live their lives in their own homes. In most cases in home health care is not only preferred, but is an affordable alternative to nursing homes, Greater Sacramento assisted living and other facilities.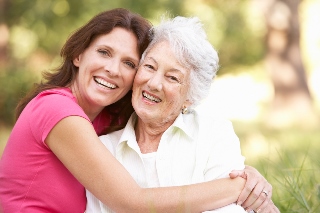 A Better Living Home Care specializes in providing highly compatible, experienced in home caregivers suited to each client so they may live independently at home with dignity, and provide peace of mind for their families. Whether care is required 24 hours a day, 7 days a week, or a few hours once a week, we have a large community of care providers ready, willing and able to provide a great care experience.
Caregivers include:
Certified Nursing Assistants
Certified Home Health Aides
Personal Care Attendants
Companion Homemakers
Caregivers are Available for:
Live-In Care
Hourly Care (Live-Out)
Short Visits
Intermittent, Temporary or Long Term Basis.
Home health caregivers are available for Live-in care, hourly in-home care, and care by the visit. Whether temporarily disabled due to an illness or surgery, in need of companionship or supervision, frail, or permanently disabled, an in home caregiver can provide the non-medical assistance and support that suits your unique needs, and the peace of mind you deserve.
Personal Home Care and Activities of Daily Living
Bathing
Dressing
Toileting
Hygiene
Incontinence Care
Colostomy & Catheter Care
Ambulation Assistance
Assistance with a Walker
Assistance with a Wheelchair
Medication Assistance
Prevent Medication Over/Under Dosing
Eating Assistance / Feeding
Nutritious Meal Preparation
Diets Monitored
Shopping and Errands
Prescription Pick Up
Companion Care
Maintain Schedules and Calendar
Play Games and Participate in Crafts
Plan Activities
Stimulate Mental Capacities
Reminisce and Stimulating Conversations
Monitor Television Viewing
Reading Assistance
Resource for Current Information
Observe and Report Changes
Maintain a Safe & Secure Environment
Bedtime/Morning Wake Up Assistance
Supervise Home Repairs and Hired Maintenance
Oversee Home Deliveries
Correspondence and Letter Writing
Respite Care (Relief for Family Caregivers)
Run Errands
Escort to Appointments
Housekeeping & Household Management
Laundry & Linen Changes
Dusting
Vacuuming
Mop Floors
Wash Windows
Disinfect Counters and Toilets
Water Plants
Appointment Setting
Organize Mail
Bill Paying Assistance
Clean & Organize Rooms and Storage
Care of Pets
Driving & Transportation Services
Drive and Escort on Shopping & Errands
Drive and Escort to Appointments & Recreation
Escort on Trips
Prescription Pick Up
Walker Assistance
Wheelchair Transfers
Our reputation has been built on exceptional professional in home caregivers our focus on customer service, compassion, and understanding. We are committed to provide each client:
A comforting alternative to nursing home care and other forms of assisted living.
The means for enjoying continued independence and peaceful living in the comfort and convenience of your home.