By the age of 75, half of U.S. adults have cataracts. The percentages are higher for Caucasian adults (70%) than for any other race. When a person has cataracts, it's often harder to see at night. Blurred or double vision is typical. A person is also sensitive to bright lights. 
Your dad has cataracts and his eye doctor recommends that he no longer drives at night or when the lighting is dim, such as on a rainy or snowy day. Driving in bright sunlight is also something that your family needs to discuss.
June is Cataract Awareness Month. Take this month to talk about your dad's cataract diagnosis and what the family can do to help him. It's time to talk about transportation services and other companion care at home services. 
What Companion Care Services Benefit Someone With Cataracts?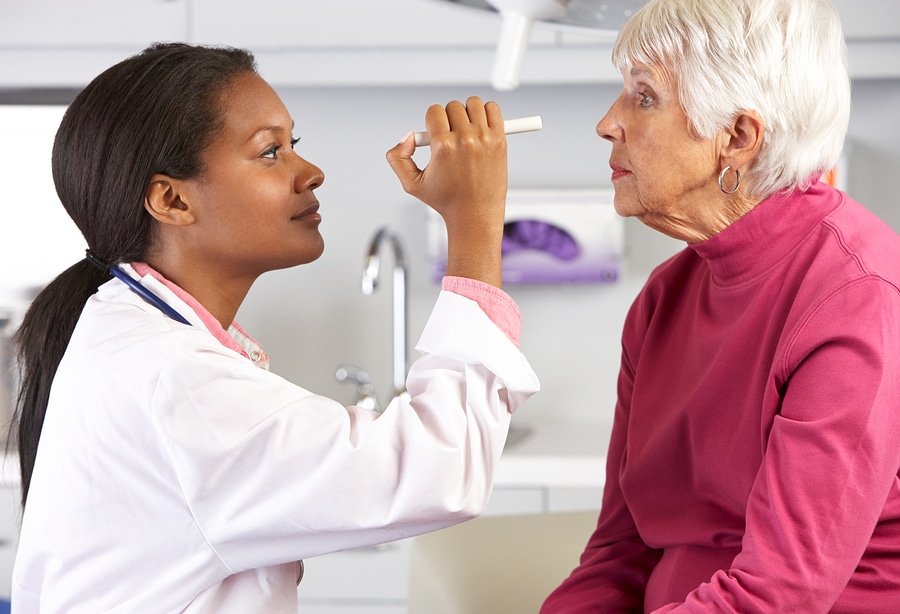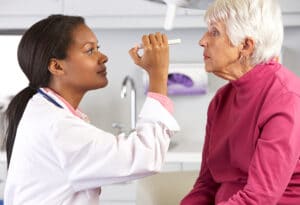 Transportation is the most important service for someone with cataracts. Your dad isn't supposed to drive at night. Seeing clearly in dim lighting is a problem and the main reason he needs transportation services. As it can be dark on a stormy day, he also needs transportation when the weather is bad.
Bright lights also affect people with cataracts. Your dad may need to have someone with him when he takes walks on a sunny day. Driving on bright sunny days is also problematic.
Does your dad experience blurry or double vision? Having someone available to read mail, news stories, books, and product labels is helpful. Caregivers can help him when he's shopping for groceries, reading prescription labels before taking his medications, or paying bills.
Caregivers can do the housework. That is important for people with blurry vision as they may not see every spill or stain. It can be hard to vacuum or dust when your vision is impaired. Reading labels on clothing is a challenge, which makes it hard to properly care for items.
How Do You Get Started?
First, talk to your dad's eye doctor about his restrictions. If his cataracts are severe, find out if surgery is an option. Second, take this list and talk to your dad about what he needs to do to protect his vision. He may need someone to drive him to stores and medical offices. If he has errands to run, someone needs to take him.
After building a list of the things that will help him, ask if he has questions or concerns. Do the same with close family members. You'll want this information when you call a companion care specialist.
Help your dad stay independent. With companion care services, he has the help he needs with housekeeping, transportation, meals, and errands. Talk to your dad about where he needs help and schedule companion care at home to match those needs.
If you or an aging loved one needs

Companion Care at Home in Sacramento

, CA, contact A Better living Home Care today (916) 514-7006
Sources:
https://www.nei.nih.gov/learn-about-eye-health/outreach-campaigns-and-resources/eye-health-data-and-statistics/cataract-data-and-statistics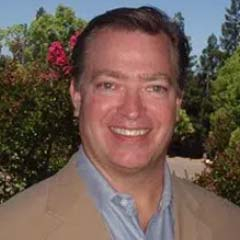 Latest posts by Jay Bloodsworth
(see all)