If you notice your senior loved one isn't bathing as much, there may be a few reasons for that. They may think they don't need to since they're not as mobile or sweaty as they used to be, or it could be something else like they need help in the bath, but they don't want to ask for your help. This is a good time to consider hiring a personal care at home provider. Remember that your elderly loved ones are still your parents, and even as an adult, you are still their child, which may make it uncomfortable for them to ask for help with sensitive things like bathing.
Other Reasons Your Senior May Not Want To Bathe
One thing to remember is that if your loved one doesn't want your help bathing, you can hire someone with personal care at home to help with this process. It may help them feel more comfortable when a professional is the one helping them with bathtime. Here are some reasons why your loved one may not want to bathe.
They may want to regain control. As your senior loved one gets older, they may feel like they're losing control, but they are allowed to control their routines. Even with the help of personal care at home, a senior can choose when they shower, which can help make them feel more secure when aging in place.
A senior may fear the shower. You may be thinking, what's to fear? The truth is many adults lose their sense of coordination, and they can fall easier in the water. They may forget. Sometimes, seniors are showering less because they forget when they last had a bath.
Personal care at home may help ensure a senior stays safer in the bath and ensure they don't fall while in the bath. They can also help remind a senior when they last bathed.
How to Help Them In The Bath
Sometimes a senior has a hard time getting dressed and undressed. Luckily, personal care at home can help a senior get undressed and into the bathtub without any accidents. When your senior is asking for help, it's essential you find the right caregiver to help, someone they feel comfortable with, since this is such a vulnerable position. Your loved one should be at ease and happy to get help from someone else. The relationship should be strong.
Before a senior gets into the bathtub, you should inspect the tub. Ensure there are handrails, non-slip mats, and all the products they need to bathe fully. This essential part of bathtime can make it easier for your senior to bathe more independently. If needed, invest in a shower chair so they can sit and rest during their showers. Having all of these things may make it easier for personal care at home to help your loved one.
Lastly, keep in mind that there are alternatives to showers. For example, some seniors may prefer bubble baths because it is easier on their joints. But also, if a senior has had surgery and is bed bound, they can ask personal care to help with sponge baths which can help keep them clean but also require less movement while they heal. Take the time to understand why your loved one is not bathing, and then help them come up with the right solution.
If you or an aging loved one needs Personal Care at Home in Fair Oaks, CA, contact A Better living Home Care today (916) 514-7006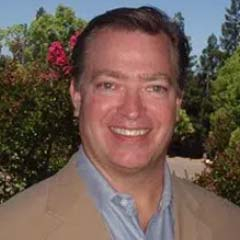 Latest posts by Jay Bloodsworth
(see all)