When assessing the needs and wants of seniors, it's good to have a well-rounded approach. Seniors want the ability to continue doing what they once did, maintain their health as long as possible, and have a routine. Unfortunately, their needs might often conflict with their wants. Adding companion care at home helps align the needs and wants so loved ones and seniors feel supported.
Continue reading to learn more about what seniors need, and want, as well as how to achieve a good balance.
Talk With Seniors About Their Needs
Talking with seniors about this can be tricky since many seniors might want something different than their needs. For instance, they may want to maintain their life as they once did, but issues with their physical or mental health might put their needs in combat with their wants. Finding the best balance is crucial for not only their well-being but also their cooperation.
Thankfully, loved ones don't have to make these decisions alone. Having an open conversation with medical professionals and seniors is the first step to planning the future. Adding companion care at home is an excellent second step, as the additional help might make some wants a reality.
Consider the following situation, seniors might want to maintain cooking for themselves but have difficulty with arthritis or cognitive issues that make it unsafe. A companion care at home professional can provide seniors with the assistance they need while making them a part of the process. There might be food prep that seniors can assist with or meal planning. Although it looks different from before, offering a way to be involved is how loved ones ensure seniors still feel valued and get the care they need.
Resources That Allow Seniors to Stay in Control
Companion care at home also allows seniors to remain in control of certain things. The biggest of these is the ability to stay in the home they love. Home care professionals can monitor seniors to ensure the home is safe, transport them when they have appointments, ensure they take medication consistently, and provide needed socialization.
These things are key to seniors remaining in their homes and providing them with a sense of freedom. Loved ones can also consider aids that assist seniors in addition to home care providers. Some of these are listed below.
Extended zipper pulls or button hooks for assistance with dressing
Slip-on shoes
Electric blankets or mattress pads to assist with tired muscles or arthritis
Automatic jar and can openers
Magnifying lamp
Automatic Night Lights
These are just a few simple tools that can be used in addition to companion care in the home to ensure seniors have their needs met to gain their wants.
Adding companion care at home gives loved ones the peace of mind that seniors are well cared for and feel supported. Additionally, home care assistance helps seniors maintain freedom and control, which gives them a better outlook as they begin to navigate the changes of aging.
If you or an aging loved one needs Companion Care at Home in Granite Bay, CA, contact A Better living Home Care today (916) 514-7006
Source 1 / Source 2 / Source 3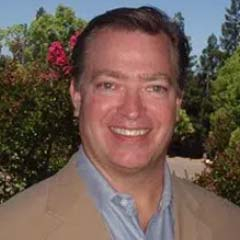 Latest posts by Jay Bloodsworth
(see all)