Dignity is defined as " the state of being worthy, honored, or esteemed." When older adults start struggling to take care of everything on their own, dignity involves being respected and treated as an individual with feelings.
Your mom needs family, friends, and other caregivers to help out. She's worried that her individuality and independence are about to diminish. How can you help her overcome this fear and ensure she's treated with dignity?
Talk to Her Doctors
You should talk to your mom's doctors first. What shouldn't she be doing on her own? Driving is often one area where older adults don't want to admit they've been told to stop doing it. Your mom's vision or reaction times have diminished, so she can't drive anymore, but she sees that as a loss of freedom.
There are in-home care services that ensure she goes out around town as often as she wants. Hire a caregiver to drive her to stores, area museums, and community centers to make sure she's able to socialize as much as she's used to.
See if she's taking any daily pills to protect her health. Is she supposed to be avoiding foods that are high in sodium, saturated fat, vitamin K, etc.? If she is on blood thinners, she may not be allowed to have certain foods. Make sure she's following those guidelines.
Ask Her for Input on Her Daily Routines
Ask your mom about her day-to-day routine. What does she do first? What is she most confident doing? Most importantly, where does she have the hardest time getting things done?
As you navigate what she can do on her own and where she needs help, start building a list of the areas where assistance is needed. Those are the services an in-home care aide can provide.
When your mom has a say in the services she does and doesn't get, she feels involved in her care. Keeping her involved and prioritizing her input is key to maintaining her dignity.
Have a List of Questions Ready to Refer To
Before choosing in-home care services, have a full list of questions that your mom, other family members, and you have. You want a full picture of how the service works, what happens if there is a caregiver who isn't meshing with your mom's personality, and how often your mom needs caregiver visits.
You don't want to arrange more care than your mom needs. Make sure you work with an agency that adjusts services as needed. If your mom's health changes and more help is needed, you want a care plan that's easy to adjust.
In-home care aides are accustomed to the anxiety, fear, and confusion older adults may experience when working with a caregiver for the first time. They know how to ensure your mom doesn't feel disrespected or forced into accepting help she doesn't need. Make sure your mom knows that in-home care aides are there to help her and not strip her of her independence.
If you or an aging loved one need in-home care in Fair Oaks, CA, contact A Better living Home Care today (916) 514-7006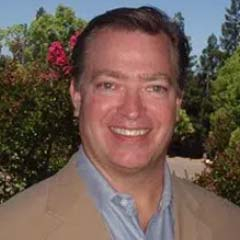 Latest posts by Jay Bloodsworth
(see all)