The short answer is that elder care can solve a great many problems for your senior, particularly if she's finding that some of her normal daily tasks are becoming much more difficult. Whether she's facing health challenges or simply experiencing the usual difficulties associated with aging, caregivers can be there for her.
Assists with Activities of Daily Living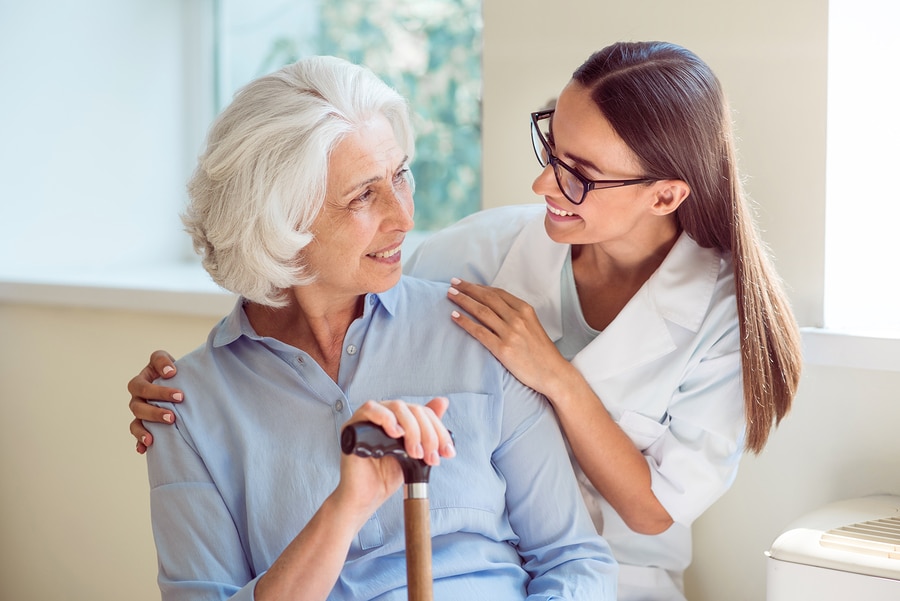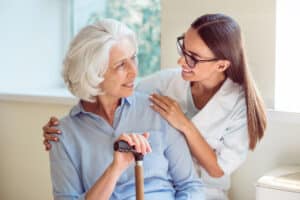 The biggest way that elder care providers can help your senior is with something called activities of daily living, or ADLs. These are activities that most people don't think about every day, like getting out of bed, eating breakfast, and changing clothes. If those types of activities are becoming more difficult for your elderly family member, then having help will make her life a lot easier and even safer.
Helps with Household Tasks
Household tasks often start to become more difficult for seniors before ADLs become a big concern. In that case, it can help a lot to have help from home care providers with those tasks. When caregivers take over these tasks for your elderly family member, she's able to conserve her energy for the activities that she still needs and wants to do. That can keep your elderly family member both safer and healthier, especially if she's been pushing herself too hard for a long time.
Offers Assistance with Safety Concerns
Your senior can also be a lot safer when home care providers are assisting her. Elder care providers have experience with watching for possible safety concerns, like tripping hazards. They can also let you know about solutions you can put in place, like installing grab bars that your elderly family member can use to help avoid a fall. Keeping your senior safe is so much easier when you've got an additional set of eyes and hands on the job.
Help with Transportation
Another major concern is often mobility. Your elderly family member may have trouble walking easily and having elder care providers there with her offers stability and safety. But another form of mobility involves your senior's ability to keep driving. Senior care providers can take care of driving your elderly family member where she needs to go so that she's able to get there safely.
Keeps Your Senior Company
Your elderly family member may also need some company during the day. That's especially the case if many activities are becoming more difficult for her and she's started to withdraw a bit. Having caregivers stopping by to help also gives her someone to talk to who is friendly and who genuinely cares about how your elderly family member is doing. Just having someone there can boost your senior's mood a lot and can keep her involved in life around her.
As your elderly family member's needs change, the types of assistance that she needs can also adapt to fit that new situation. Talk with your elderly family member about what she sees in terms of her needs and compare that with what you're concerned about to get her the best solutions.
If you or an aging loved one needs Elder Care in Lincoln, CA, contact A Better living Home Care today (916) 514-7006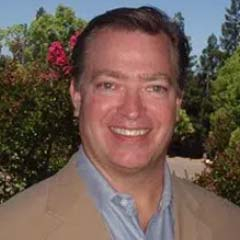 Latest posts by Jay Bloodsworth
(see all)