August 25 is National Park Service Day. This day is set aside to celebrate the beauty and wonder that our nation's national parks protect and provide for our enjoyment. It can be a great day to plan an outing with your loved one to visit a nearby national park. If there aren't any national parks nearby that you can visit on this day, here are some other fun ways to enjoy National Park Service Day.
Plan a trip
What better way to celebrate National Park Day than to plan an upcoming vacation to one of America's iconic national parks? You might want to visit Yellowstone Park, the first national park in the US, founded back in 1872. Or perhaps a trip to Everglades National Park to visit the home of many species of birds and animals that call that unique environment their own. This can be a great day for your home care provider to bring your loved one to the library to find some resourceful books to help him plan his trip. If he's tech-savvy, the home care provider can also help your loved one look online.
Watch some great series on National Parks
National Geographic and the Disney Channel both have some fabulous collections of films created to show off the beauty and wonder of national parks. Your loved one might be amazed at the diversity that lives in our country alone, let alone the entire planet. It can be a fun rainy day activity to have your home care provider get some snacks ready and then binge through the different series together.
Visit a local park
Whether it's a community park or a state park, if a national park is not easily accessible, your loved one can take a day trip to a local state park to enjoy nature and all it has to offer. It can be fun to pack up a pair of binoculars and the camera to go bird watching at a local park, or perhaps put together a picnic lunch and find a nice picnic table somewhere in the park to enjoy lunch at on National Parks Day. If you see anyone working in the parks that day, make sure to thank them for all they do to keep the parks clean and ready for visitors.
Volunteer at a park
Your loved one might enjoy signing up to volunteer for a couple of hours each week at a national park. Many parks use volunteers to help check in guests, show people around, and keep the park clean. If your loved one enjoys the outdoors, this might be a wonderful way for him to give back to the parks that have brought him joy throughout the years.
Our country's national parks are an important part of our country's beauty and history. Celebrating National Parks Day is just one way to honor all they do to make these parks accessible to all.
If you or an aging loved one need home care in Carmichael, CA, contact A Better living Home Care today (916) 514-7006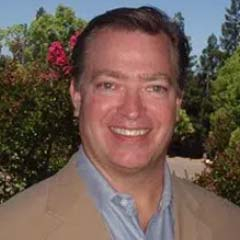 Latest posts by Jay Bloodsworth
(see all)