After a senior parent has been in the hospital because of a fall or surgery they will need extended care at home. Often seniors are cleared to go home before they are completely mobile and able to safely live alone. 24-hour home care means that someone will always be with your senior parent when you can't be there because you live far away or because you have other work and family responsibilities.
The caregivers who provide 24-hour home care for seniors after a hospital stay can do a wide range of tasks to make sure that your senior parent is safe and comfortable during their recovery. Both you and your senior parent will have better peace of mind knowing an experienced and well-trained caregiver is there to help your senior parent around the clock. Some of the benefits that 24-hour home care provides for seniors after a hospital stay include:
Continuity of Care
24-hour home care provides seniors with a seamless transition from the hospital to their homes. Caregivers can work with the hospital staff to ensure that the care plan is consistent and aligns with the senior's medical needs. This continuity of care minimizes any gaps in support and helps seniors feel more comfortable and secure during the transition.
Medication Management
After a hospital stay, seniors often have complex medication regimens. 24-hour home care ensures that seniors take their prescribed medications at the right times and in the correct dosages. Caregivers can monitor medication side effects and interactions, reducing the risk of complications.
Assistance with Activities of Daily Living (ADLs)
Seniors may require help with activities of daily living, such as bathing, dressing, grooming, and toileting, while recovering from a hospital stay. 24-hour home care providers offer personal care services, assisting seniors with these essential tasks, which helps maintain their hygiene, comfort, and dignity.
Monitoring and Vital Sign Checks
Continuous monitoring of vital signs, such as blood pressure, heart rate, and oxygen levels, is critical for post-hospital care. 24-hour home caregivers can provide regular check-ups and alert healthcare professionals to any concerning changes, allowing for early intervention and preventing potential complications.
Mobility Assistance
Seniors may experience reduced mobility after a hospital stay, making it challenging for them to move around safely. 24-hour home care provides mobility assistance, helping seniors with tasks like walking, transferring, and using mobility aids, which reduces the risk of falls and promotes physical recovery.
Meal Preparation and Nutritional Support
Proper nutrition is crucial for recovery and overall well-being. 24-hour home care services include meal planning, preparation, and support to ensure that seniors have access to balanced, nutritious meals. Caregivers can accommodate specific dietary restrictions or preferences, aiding in a faster recovery.
Cognitive Support
Post-hospital care often requires cognitive support, particularly for seniors with memory issues or confusion. 24-hour home care providers can engage seniors in cognitive exercises, memory-enhancing activities, and conversation to maintain mental acuity and emotional well-being.
Wound Care
Some seniors may have surgical wounds or other medical conditions that require wound care. Caregivers with medical training can provide wound care, ensuring that wounds remain clean, sterile, and free from infection.
Emotional Support and Companionship
Emotional support is an essential aspect of post-hospital care. 24-hour home care providers offer companionship and a compassionate presence, helping seniors cope with the emotional challenges associated with a hospital stay and promoting overall well-being.
Safety and Fall Prevention
Seniors who have already experienced a fall that was serious enough to put them in the hospital have a high risk of falling again when they come home. Maintaining a safe home environment is crucial for seniors' post-hospital recovery. 24-hour home care includes safety assessments and measures to prevent falls and accidents, such as removing tripping hazards and installing grab bars and handrails.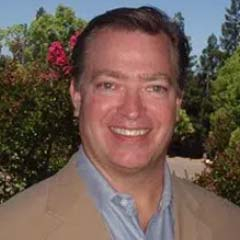 Latest posts by Jay Bloodsworth
(see all)