When discussing ways to maintain optimum health through senior home care as loved one's age, advice about healthy eating and getting a good night's sleep often enters the conversation. This is due to the body's ability to reset and recharge during sleep, especially when tuned into the circadian rhythm.
A balanced circadian rhythm is essential for healthy sleep, but with aging, changes in the body's internal clock make the connection to circadian rhythm more difficult. As these changes occur, seniors may find it challenging to get the sleep they need throughout the day. With the help of a senior home care team, seniors can work to improve their sleep habits despite the changes and wake up refreshed and alert. To find out more, continue reading.
Can Mental or Physical Health Interfere With Sleep?
Seniors' increased risk of health conditions complicates the connection between physical and mental health and sleep. Sleep studies have shown that people with numerous health issues report receiving fewer than six hours of sleep, having a poorer-than-average sleep, and exhibiting signs of a sleep disorder. For seniors who need to be at their best, sleep is essential.
Loved ones should talk with seniors and home care professionals about the sleep routine and any issues with falling or staying asleep. It might be that medications are affecting their sleep. In that case, it's essential to talk with their medical team. Suppose seniors are living without the assistance of senior home care. In that case, loved ones should consider adding this valuable resource as they can work with seniors to assist in the home, which may decrease stressors from depression or isolation.
Common Sleep Issues That Seniors May Face
In addition to the ones already listed, consider the common sleep issues listed below when assessing seniors' inability to sleep. Depression, anxiety, heart disease, diabetes, and diseases that produce discomfort and agony, such as arthritis, are disorders that frequently interfere with older people's ability to sleep. Additionally, aging and its uncertainty can increase stress levels for seniors, making it hard to quiet their minds as they attempt to sleep.
Issues with incontinence
Insomnia
Taking naps during the day
Sleep apnea
Restless leg syndrome
Tips for Helping Seniors Get a Better Night's Sleep
Senior home care professionals can assist with many needs that seniors face, including the ability to implement techniques throughout the day that might help seniors get a better night's sleep.
The first of these is ensuring their environment promotes sleep. This might include adding a fan to their bedroom, assessing if their bedding is not too heavy or too light, limiting distractions while sleeping, or limiting beverage or food intake before bed that might interfere with good rest.
It's essential to eliminate stressors as the evening progresses so seniors can sleep more readily. Senior home care assistants can also work with your loves ones to develop a consistent bedtime routine that promotes relaxation, such as taking a warm bath or reading before bedtime. Additional tips that can assist with better sleep are listed below.
Getting enough exercise during the day
Decreasing the use of electronics before bedtime
Decreasing napping
Implementing routines for waking up and going to sleep
Adding senior home care to a loved one's routine can provide the socialization and physical activity throughout the day that seniors need for better sleep and their physical and mental health. With the addition of a solid plan backed by supportive home care providers, seniors' sleeping habits have the chance to improve their daily lives.
If you or an aging loved one needs Senior Home Care in Sacramento, CA, contact A Better living Home Care today (916) 514-7006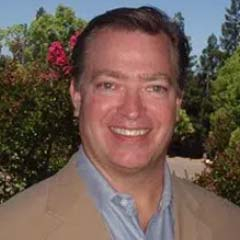 Latest posts by Jay Bloodsworth
(see all)