Digital Learning Day is designed to get people interested in learning new things. Free online courses are available on almost every topic. If you're a family caregiver and rarely take time to do something fun for yourself, February 28th is the ideal time to get your computer and find a free online course.
Alison to Learn About Everything
One of Alison's strengths is that it has many classes that can help family caregivers become more efficient and effective. Some of the free online courses available are:
The Basics of Food Safety and Hygiene
Caregiving Skills: Dementia Care
Safeguarding Vulnerable Adults
One thing that sets Alison apart is that there are many certificate and diploma programs that all claim to be free. As an example, is a diploma program that states you'll have the Nursing & Patient Care certificate after finishing the full 16 courses.
Coursera to Learn From Major Companies
Coursera has a range of free online college courses, but they also partner with companies like IBM and Google. Here are some of the courses to take for free.
Cybersecurity for Everyone (University of Maryland)
Leading Healthcare Quality and Safety (George Washington University)
What Is the Metaverse? (Meta)
If you decide to pay for a yearly or monthly membership, Coursera has certificate programs where you walk away certified in topics like program management, data analytics, or UX/UI design.
Duolingo to Learn a New Language
Install the Duolingo app on your phone or tablet and choose a language. You can learn a new language for free (minus some ads). The activities include reading, writing, and speaking the language of your choice.
Learn Japanese, Portuguese, Spanish, Welsh, Italian, or even Klingon. The lessons are short and sweet, but it is expected that you'll return every day to do the next lesson to ensure you're mastering the words and pronunciations.
You can pay a yearly fee to have an ad-free version of Duolingo, but it's unnecessary if you can tolerate the ads that happen after lessons. They're only a minute long in most cases.
edX to Learn From Major Colleges and Universities
Head to edX to learn almost anything you might be interested in from colleges and universities like MIT, Harvard, and Boston University. Some of the free online courses you'll find on edX include:
Introduction to Python Programming (Harvard)
Italian Language & Culture (Wellesley)
Mental Health and Nutrition (University of Canterbury)
The range of courses at edX is impressive. Learn a new language, explore the past, or learn more about literature with the courses here.
Let a Home Care Assistance Agency Provide You With Breaks
Take a break and let home care assistance schedule a caregiver to spend time with your mom. Do something fun like learn a new language or learn how to code during an afternoon off. Talk to a home care specialist to learn more.
If you or an aging loved one needs Home Care Assistance in Elk Grove, CA, contact A Better living Home Care today (916) 514-7006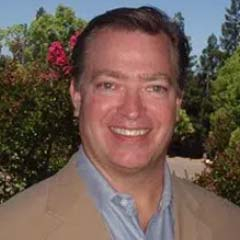 Latest posts by Jay Bloodsworth
(see all)