One of the things that seniors who are aging in place often have trouble with is how to make friends. There are a lot of benefits seniors get from aging in place, but it can make it difficult sometimes for seniors to make new friends. And friends are really important for a senior's mental and physical health. Having friendships and strong social connections is one of the things that helps seniors avoid developing conditions like depression and anxiety as they get older. Some of the things that seniors who are aging in place can do to make new friends are:
Get Companion Care At Home
Companion care at home makes it easy for seniors to socialize at home. With companion care at home seniors have a friend who comes to the home on a regular basis to help them with things like running errands. A companion can take seniors to movies or out to lunch or shopping so that seniors get out in the world regularly. And a companion gives seniors the chance to have conversations, interact with people, and build a social connection with someone even if that senior has trouble getting out and about. Companion care at home can be a fantastic thing for seniors.
Take A Class
Seniors can also make friends who have common interests by taking a class in something that they're interested in. Most communities have adult education or continuing education classes that are held at regular intervals. And the subjects of those classes vary from academic topics to things like making crafts, painting, sewing, cooking, and more. When seniors take these kinds of classes they will be meeting local people who share their interests and they will have the chance to get to know other people through the class and then decide when the class is done if they want to continue the friendship. And since there is always a new class coming up seniors have repeated opportunities to make friends.
Volunteer
Volunteering is another good way for seniors to make friends. When they volunteer seniors can meet people from all walks of life who have a wide range of experiences and perspectives. Sometimes the best friends seniors have are people they meet through volunteering who have totally different perspectives and experiences than they have. And seniors can volunteer for local or national organizations so they can make friends locally and across the country.
Join A Gym
Exercise is something all seniors need. Seniors can get exercise and make friends when they join a gym. Seniors can choose to attend group classes like yoga or swimming or they can workout using the exercise machines and free weights. But they will have the chance to meet other seniors who are also taking control of their health and exercising regularly. That can create a powerful friendship bond for seniors that want to be healthy physically and mentally. Sometimes the friends seniors meet at the gym end up having a very positive influence on a senior's life.
If you or an aging loved one needs Companion Care at Home in Lincoln, CA, contact A Better living Home Care today (916) 514-7006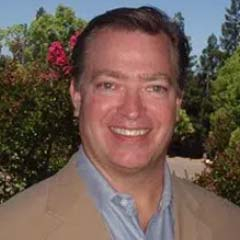 Latest posts by Jay Bloodsworth
(see all)