Encouraging someone to be happy when they're sad or depressed seems the right thing to do, but it's not always that simple. They may not be able to control their sadness or loneliness. Believe it or not, seniors can become very depressed for a variety of reasons. Many of which they may not want to share with you. However, it's important that both you and your senior loved one's home care team are able to support and encourage them in the right ways. Here are a few ways to help them battle depression.
Get Home Care Involved
When your senior lives alone, it can make their feelings of depression and isolation even worse. One of the best ways to ensure they are still living a high-quality life is by hiring a professional home care team. These professionals will not only provide companionship, but can also do simple household chores with your seniors or provide non-emergency transportation. These small acts can create huge changes in your seniors' life, like a normal daily routine. So, if your elderly loved one is struggling with depression, it's time to find the right home care options to help them.
Listen To Your senior
You may assume you know exactly why your senior is depressed or even assume that being sad is a normal part of getting old. Even as we age, it doesn't mean we should be sad for weeks on end. So, instead of assuming anything, try actively listening to your senior. You may not be able to change anything for them, but just providing support and listening to their feelings can be helpful and encouraging for them. Listen without judgment and don't give your input on a situation unless they've asked for your advice.
Don't Force Them
Although you can always lend an ear, you should never force your senior loved one to talk to you. Remember, you are still their child, and they may not be comfortable talking to you about certain situations. If your senior has a close friend, offer to drive them to see their friend. If your senior feels alone, it may be time to find a therapist or other professional to help your senior work through this time.
Go to a Doctor
If it feels like your senior has suddenly become depressed or it feels out of the ordinary, it could be a sign that something else is going on. Your senior should be going to the doctor regularly and if depression sets in, it's time to go to their primary doctor. This new mood could be a sign of a new medication having a bad impact on your loved one or a chronic illness that has not been diagnosed yet. Encouraging your mom or dad to talk openly with their doctor is crucial.
If you or an aging loved one needs Home Care in Lincoln, CA, contact A Better living Home Care today (916) 514-7006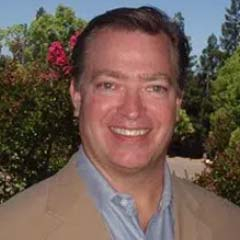 Latest posts by Jay Bloodsworth
(see all)