You're always looking for ways to make your dad's meals nutritious. Lately, his doctor has recommended focusing on heart-healthy meal plans. How do you ensure you're meeting his nutritional needs while also sticking to heart-healthy foods? Hiring a home care provider can help when you
Nine Heart-Healthy Foods to Stock
When you're creating your dad's shopping list or determining what he should keep in stock, there are nine foods to keep in mind.
Blackberries: Frozen blackberries are high in antioxidants that benefit the heart, and the sugar content is lower than in other fruits.
Dried Beans: When it comes to a cost-effective protein, you won't find anything better than dried beans. Stock up on different types of beans and use them to make a low-fat chili, add them to stews and soups, or cook them for use in salads.
Fish: Fish is one of the best lean proteins for a heart-healthy diet. Cod, haddock, pollock, and scrod are good choices. Canned albacore tuna is versatile and stores for months or years.
Grains: Keep whole grains like barley, steel-cut oats, bulgur, and farro on hand for side dishes and hot breakfasts.
Milk: Low-fat or skim milk is a good source of calcium, which is good for the bones and the heart.
Milk Alternative: In addition to low-fat milk, keep a milk alternative on hand. They're fortified with calcium and vitamin D, and they're naturally low in fat. Plus, the flavors can be appealing in certain situations as nut-based milk like cashew or almond milk taste like the nuts that are used to make them.
Olive Oil: The best oil to have for a heart-healthy diet is extra virgin olive oil. When using it, try to avoid heating it when possible. You could grill fish and drizzle it with blended herbs, olive oil, lemon juice, and garlic. Use that mixture as a dipping sauce for a whole-wheat baguette.
Seasonal Produce: When produce is in season, the price will be the lowest. Stock up. You can blanch and freeze the excess. Cabbage often goes on sale for St. Patrick's Day, which makes it a great time to stock up. Cabbages also store for a while, so you can put them into a crisper drawer until you're ready to freeze them.
Yogurt: Aim for yogurt that has no added sugar. You can sweeten it up with honey, fresh fruit, or maple syrup. Add nuts and seeds for fiber and protein. It's a good source of calcium, and the added fruit can boost fiber and antioxidant intake.
Ask to Work With a Dietitian
Has your dad's doctor arranged for him to meet with a dietitian? If you can, accompany your dad to those appointments. Learn tips from an expert. You'll walk out with sample plans and more information on the best foods to meet his nutritional needs that are also heart-healthy. A home care provider can help in setting up these appointments while also transporting your dad to and from them.
Arranging Home Care
How do you ensure your dad is eating healthy if you're at work for most of the day? Arrange home care services. Caregivers can come to your dad's home, work out meal plans that match his needs and interests, and prepare those meals at the appropriate time.
Talk to a home care specialist about meal preparation services. If it also helps, you can even have the caregiver take your dad grocery shopping each week, which frees up some of your time for fun activities together.
If you or an aging loved one needs Home Care in Davis, CA, contact A Better living Home Care today (916) 514-7006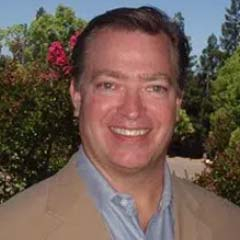 Latest posts by Jay Bloodsworth
(see all)