Constipation is a common issue that seniors face as they age. For many, it is embarrassing to talk about, which may lead to further complications if the problem is ignored or not discussed openly.
One of the many benefits of in-home care is the ability to monitor such situations. Home care providers are trained to notice signs of constipation and offer assistance in a caring and supportive way before further complications arise.
Causes of Constipation in Seniors
As seniors age, their bodies go through a myriad of changes. Systems that once worked at full capacity are slowing down, and changes in their lifestyle impact how the body reacts. The increased incidence of constipation can sometimes be frustrating and painful for seniors.
Constipation occurs when bowel movements decrease to three or fewer instances a week. Possible causes of constipation in seniors might be reduced mobility, the presence of a chronic condition, dehydration, changes in diet, or medication.
As stated above, changes within the body should also be considered. These may include a loss of abdominal strength, hemorrhoids, or a thickening of the colon. If seniors are dealing with constipation, talking with a medical professional can be helpful.
Preventing Constipation in Seniors
Some tips for preventing constipation in seniors include ensuring they drink enough water and are active throughout the day. Focusing on a well-balanced diet can also help alleviate constipation issues. In-home care can assist with these tips by working with seniors to provide healthy meals, walking with them, or simply ensuring they drink as often as possible.
Changes to their meal plans can provide the necessary support for various issues beyond constipation. A well-rounded diet can boost brain health, promote a healthy heart, and support bone density. Loved ones gain peace of mind knowing that seniors are eating well and whether or not they can continue cooking for themselves.
Some of the best foods for seniors with constipation are listed below. Remember to contact a medical professional for questions or concerns.
Oatmeal
Whole grain bread and pasta
Beans
Berries
Fruits, specifically apples with the skin on
Nuts
Fast or processed foods can be harder to digest and should be kept to a minimum. Additionally, foods with a high amount of sugar and dairy may increase constipation issues.
Treatment of Constipation for Seniors
In most instances, constipation can be corrected without the use of medicine. One of the first things to consider is dealing with the symptoms, such as abdominal pain and bloating. In-home care providers can assist by encouraging seniors to increase their water and fiber intake and ensuring they are active during the day. Activities may include walking around the block, joining a group class such as water aerobics, or working around the house.
Once the symptoms are managed, continued healthy eating and activity should decrease instances of constipation. Contact a medical professional for further testing if these methods don't work.
It is essential for seniors to be consistent in their toileting routine and to minimize straining while having a bowel movement. It might be beneficial for some seniors to place a stool under their feet when using the toilet.
Constipation is just one of many issues that in-home care providers can monitor. Seniors can benefit from increased socialization, the ability to continue living in their homes with assistance, help with cooking, and more.
If you or an aging loved one needs In-Home Care in Davis, CA, contact A Better living Home Care today (916) 514-7006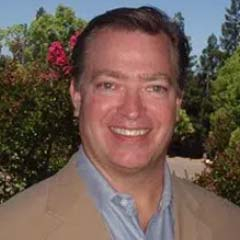 Latest posts by Jay Bloodsworth
(see all)